Direct Access
Since 2004, barristers have been able to take instructions directly - in what now represents at 3PB, substantial levels of work from large UK and multinational financial services businesses like insurers and banks and major UK companies - across all sectors including retail, energy, infrastructure, transport and construction and public organisations such as local authorities and UK government departments.  These panels or preferred counsel – as with members of the public – mean you don't have to use a solicitor or other third party to instruct on thus. This is called Direct Access. Not all barristers can accept instructions in this way, but at 3PB we have over 120 barristers, who practice across virtually all specialisations except Personal Injury and Clinical Negligence, and who are licensed to accept your instructions directly.
Typically barristers specialise in providing expert legal opinions and advice, drafting legal documents, attending court as your advocate, and representing you at a mediation or arbitration. Our 3PB barristers are experts in the law and provide a high level of skill when advocacy and representation is required to present your case to a Court or Tribunal.
There are clear benefits to you of in instructing a barrister directly under this scheme: you will save money, as you'll only be paying for one lawyer (a barrister as opposed to a barrister and a solicitor, and you will deal directly with that specialist barrister throughout your case. You will be able to discuss the matter with them by phone, email, secure (split screen) video link, Skype or by any other agreed method you may choose. This means that there is increased continuity as your case is being handled by one individual, not a firm, and as 3PB agree fixed or hourly fees in advance of work being undertaken, there is transparency and you can keep control of your legal costs.
3PB now also uniquely offer the 3PB Direct service giving legal advice, representation and assistance to members of the public and also for directors, owners and managers of smaller or medium-sized businesses. If you want or need this service, please click here.
Whatever you need, the first step will be to contact us by phone, email or click here to complete our online enquiry form. We will immediately start helping you to find the right barrister.
One of clerks will contact you by telephone or by email to run through your enquiry form or speak to you about your case and advise you of your best options. If direct access is right for your circumstances, you will be asked to send the barrister more detailed information about your case so that they can review your instructions and provide a fee estimate for the work required.
For further information on fees and timescales please visit 3PB Direct.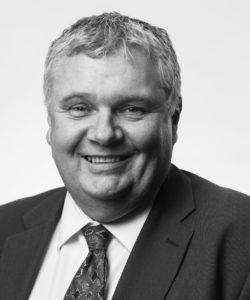 Direct Access Practice Manager
Philip Alden
Email: [email protected] Telephone: 0207 583 8055 Mobile: 03333 231 586
Our Direct Access Barristers...
Door Tenants are marked by the DT symbols
King's Counsel
Door Tenants are marked by the DT symbols
Junior Counsel
creative in finding solutions
Legal 500