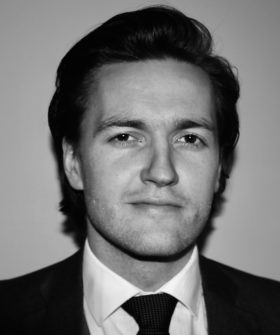 Luke Nelson
Year of Call: 2017
Email Address: [email protected]
Telephone: 01202 292 102

Clerk Details
Clerk Name: Sarah Jenking
Clerk Telephone: 01202 292 102
Clerk Email:

[email protected]
Overview
Luke is a financial remedies and TOLATA specialist. Luke is also comfortable undertaking other chancery work such as probate and Inheritance Act disputes.
He has also recently built a strong practice in child maintenance appeals; advising from the inception of a case through to representation at the Social Entitlement Chamber.
Luke is approachable, calm, confident and able to put his clients at ease: utilising the skills he acquired in his previous life in the entertainment industry. He offers a sensible, pragmatic and persuasive approach to the matters in which he is instructed.
Luke offers a principled, interest-focused approach to negotiations, whether at FDR, mediation or through correspondence. Luke understands that the key to a successfully negotiated outcome is achieving an outcome that satisfies both parties' interests. He pursues that goal with compassion, focus and issue-centric advocacy.
Luke is an experienced trial advocate. He is regularly praised for his clear and effective cross-examination and his ability to consolidate his trial preparation with the evidence to create a compelling closing speech.
Advocacy & Legal Experience
Prior to commencing pupillage, Luke worked as a part-time lecturer in Family Law at the University of Gloucestershire. He taught private family law to the second year students at the University, setting and marking coursework, teaching lectures and seminars and delivering online lectures.
Luke also undertook work as a solicitor's agent: providing advocacy services on various property matters across the country.
Biography
Luke has an unusual biography for a barrister, having been the drummer and manager of a heavy metal band until 2014, playing numerous concerts across the UK and recording an album during a six-year career in the music industry; all while managing a successful pool bar.
Interests
Outside work, music still remains a great interest, as well as heath, fitness and cooking.
'Luke is straight-talking and exactly what most clients need to keep them focused on their approach to resolving matters. He is careful with his words and always well-prepared.'

Legal 500 2024/Divorce and Financial Remedy/Rising Star/Midlands Circuit

"Luke was fantastic on our recent case together. He is very thorough, has an eye for detail and leaves no stone unturned. We achieved a brilliant result and the client was extremely happy with the outcome and his performance during cross examination."

Deanna Goldsby, Shakespeare Martineau LLP

"Thank you for your counsel and perseverance yesterday. It is a really good result to finally have this matter concluded for our client and having you to lead the legal team yesterday was a huge part of that!"

Legal Executive, Financial Remedies

"Luke was calm, professional and realistic in his advice. He put my case forward to the Judge in an articulate manner, demonstrating great knowledge of law. He went into sufficient detail to enable the Judge to make an indication in my favour. I simply cannot thank Luke enough and would recommend him to anyone. Plus, he were very personable throughout and put me at ease, which meant I knew I could trust him implicitly."

Lay Client

"Luke Nelson's client care skills are outstanding. Nothing ever seems too much trouble for him and he is always ready and willing to chat things through, in or out of office hours, which is incredibly refreshing. Luke has an excellent knowledge of the law. He is straight-talking and puts his clients at ease from the first meeting. Not only that, but he approaches his work with an infectious good-nature.

He is robust and articulate in his Court presence, but also has a pragmatic approach to cases and always promotes the best interests of his clients. His drafting is meticulous and speedy. In short, Luke is an exceptional barrister, both in financial remedies and co-habitation disputes. It's a 10/10 from me."

Lindsey Arnold, Partner, Coles Miller Solicitors LLP

"Luke worked tirelessly on my case, from our first conference to making submissions to the judge via email about the final order. He went "above and beyond" what I expected. His dedication and thought-process was exemplary; he was very approachable and understanding of my situation, and his presentation to the court was convincing. If any of my friends or colleagues need a barrister in the future, I'd be more than happy to recommend him."

Lay Client

"In my time with Luke on our pre-court call and all day in court, Luke listened to me, was patient and empathetic but also challenging. On top of all that he's a nice bloke too!

The simple yet powerful narrative he pulled together for the court were, for me, quite simply perfect. It made me feel understood and content. Despite a great deal of sabre-rattling from the applicant, Luke kept his composure and calmly but firmly asserted our position. He clearly connected with the court, foresaw and addressed its concerns and was mindful of the position he would take if in his opponent's camp.

The phrase velvet glove springs to mind! I will advocate for Luke to work with you and others again."

Lay Client

"I would like to take this opportunity to thank you for recommending Luke Nelson to me. It's a scary concept to entrust somebody you've never met with a truly life-altering court case. However, Luke had clearly absorbed every tiny detail of the case and he delivered it in court with precision and persuasiveness. As a result, the judge warned the other side to drastically reconsider their position, and they did. In short, it was A MASSIVE WIN."

Lay Client, Financial Remedies

"I recently instructed Luke on an FDR with a difficult opponent and a difficult client. He performed far in excess of his Call and his charm in dealing with judges is quite exceptional."

Solicitor, Financial Remedies

"Luke is an excellent communicator and builds a great rapport with clients. He has a professional and approachable manner, which places any client at ease in often difficult circumstances. Luke has been able to drill down the issues within a case and approach those in a methodical and academic manner which has resulted in a first class service and result for the client overall. "

Eleanor Wood, Goughs Solicitors

"Luke Nelson approached our case with total dedication, incredible commitment, stunning professionalism and deep empathy for us.

He made all the difference. Not only to how we were feeling through it all, but in obtaining us the result we wanted. In court, Luke was electric, hard-hitting and exceptionally clever in his cross-examination of the claimant. I can honestly say that he is a barrister who not only represents the highest legal standards, as one would hope for, but he also superbly represents & defends his client, to a level that was without doubt simply outstanding, and quite exceptional. We will never be able to thank him enough."


Client

Expand recommendations