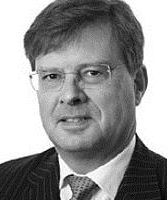 Geraint Jones KC
Year of Call: 1976
Year of Silk: 2001
Email Address: [email protected]
Telephone: 020 7583 8055

Clerk Details
Clerk Name: David Fielder
Clerk Telephone: 020 7583 8055
Clerk Email:

[email protected]
Overview
Geraint Jones KC has a thriving commercial/chancery practice. His expertise includes:
Regulatory and professional negligence
Commercial disputes
General chancery work
Dispute Resolution/Arbitration/Mediation
Direct Access
In Silk he has been leading counsel in multi-million pound litigation, successfully defending allegations of commercial fraud arising from the collapse of the Versailles Group. He has been involved in long-running group litigation involving leaseholders in disputes with their landlord; a case of factual and substantial legal complexity.
As junior counsel, Geraint was longstanding "counsel of choice" for the Solicitors Indemnity Fund (Western region) and has extensive experience in professional negligence and disciplinary issues, especially relating to property conveyancing matters.
Recently he has been leading counsel in a series of judicial review cases against HMRC, successfully challenging its use (or misuse) of its statutory powers. He has also become an acknowledged leader in Proceeds of Crime Act challenges based upon article 1, first Protocol ECHR, lately overturning the long established rule of the common law that a Receiver can always recover his costs from assets subject to the receivership.
Geraint has extensive sports law experience and is an Arbitrator at the International Court of Arbitration for Sport in Switzerland.
Geraint also has extensive experience of human rights and discrimination issues associated with his work in the Immigration Appeals Tribunal and The Asylum and Immigration Tribunal.