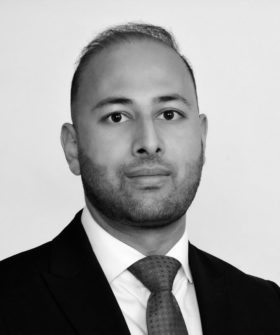 Makhsudul Islam
Year of Call: 2013
Solicitor: 2016
Email Address: makhsudul.islam@3pb.co.uk
Telephone: 0121 289 4333

Overview
Makhsudul Islam is a 3rd Six pupil barrister who specialises in personal injury and clinical negligence.
He already has built up a busy court practice of trials, interlocutory hearings and drafting. He has a strong following and is regularly instructed by tier 1 defendant insurance law firms and leading regional and national commercial law firms.
Prior to coming to the Bar, Makhsudul practised in litigation for leading international firms specialising in personal injury, so brings a wealth of experience and understanding of private practice.
Clients have praised Makhsudul's technical ability, attention to detail and his ability to put solicitor and lay clients at ease with his personable approach.
Personal Injury
Makhsudul has extensive experience in personal injury, having previously practised at a tier 1 insurance firm. He is able to advise and represent claimants and defendants in small claims, fast-track trials and assist with multi-track claims in the following areas:
Road traffic accidents (including LVI, late presentation claims, exaggerated claims and fundamental dishonesty)
Employers' liability
Public liability
Occupiers' liability
As part of his personal injury practice, Makhsudul also practised in costs law and is well-equipped to attend costs applications, summary and detailed assessment hearings. Aside from advising and attending hearings, he is able to draft costs budgets (Precedent H), budget discussion reports (Precedent R), bill of costs, points of dispute and costs applications.
Makhsudul also accepts instructions in respect of credit hire disputes, for both claimants and defendants.
Clinical Negligence
Makhsudul has a developing practice in this area and is happy to accept instructions in all aspects of clinical negligence work. He has experience of acting for the NHS Trust and NHS Resolution.
Commercial Debt Recovery
Makhsudul deals with a wide range of commercial debt recovery work against both individuals and large companies relating to the supply of goods and services, non-payment of invoices and enforcement of personal guarantees.
He has experience of representing some of the leading technology giants, banks, energy providers, shopping complexes, private schools and builders' merchants in the UK.
Insolvency
Makhsudul has substantial experience of both personal and corporate insolvency.
In addition to attending bankruptcy and winding-up petition hearings at the Royal Courts of Justice and regional Business & Property courts, Makhsudul has experience of drafting statutory demands, verification of petitions, bankruptcy/winding-up petitions and Insolvency Act applications.
Articles/Publications
Makhsudul was the author of "A Child's Lack of Autonomy in Medical Treatment: A Myth or Just Part of the 'Procedure?", published by the American Law Journal and EU Law Weekly.
Interests
Outside of work, Makhsudul is keen on keeping fit and mental well-being, he enjoys football, cycling, travelling and reading. He speaks five languages - Bengali, Urdu, Hindi, Arabic and French.
''This was the first time that I had used Makhsudul so thank you for the recommendation! I will be instructing again.''
Solicitor, Keoghs

''Makhsudul is very quick at turning around opinions, advices, pleadings and costs budgets. I wanted two cost budgets back in 14 days, he's managed to turn it around in 2 days.

Really appreciate that he gets on to things quickly and I never have to worry about pressing deadlines.''
Solicitor, Realty Law

''Thank you for everything you achieved today and for your very detailed attendance note. It was an excellent outcome and the insurer client will be delighted.

Many thanks for the time and thorough preparation involved which led to a successful outcome.''
Associate Solicitor, Keoghs

''Makhsudul was fantastic and someone we can add to our list of Counsel going forward.''
Associate, Horwich Farrelly

''Thank you so much for the work you did on this case, and I'm sure the client will be very grateful for the savings you made for them.''
Litigation Executive, Horwich Farrelly

''Makhsudul attended a hearing for us and obtained 100% award on a complex multi-track matter.

I just want to say, the team is impressed with how Makhsudul deals with complex cases and his hands-on approach in the lead up to hearings.''
Head of Commercial Litigation, Silverback Law

"When I instructed Makhsudul on a complex matter, his experience from being at leading law firms shone through and his understanding of the case far exceeded his call as a barrister. Since then, Makhsudul has become my go-to Counsel for all cases. A rising star at the Bar!"
Solicitor at Knights Plc

"Makhsudul always embraces a challenge, has a keen eye for detail and provides strategic advice, resulting in a number of significant positive results which my lay clients have been delighted with. Makhsudul acts with experience far beyond his call."
Solicitor at Horwich Farrelly LLP


"Makhsudul is a very knowledgeable, quick-thinking barrister, extremely polite and helpful. I have been impressed with the level of skill he has applied to my matters and his willingness to help in the lead up to hearings.

His greatest quality is to assist his instructing party with expertise so as to present a case in its strongest form, by applying his technical knowledge and fantastic attention to detail. He has become my go-to barrister since his qualification and will continue to be."
Solicitor at DAC Beachcroft LLP

"The business and I were highly impressed with the quality of Makhsudul's advice and the managing director reflected on how the quality of his written advice as a junior was greater than that of more seasoned barristers".
In-house legal at Cavendish Sinels

Expand recommendations
Academic qualifications
LL.M, University of Law
Bar Professional Training Course, University of Law
Bioethics, University of Oxford
LL.B Hons, University of Birmingham
Scholarships
BPTC Scholarship, Jomati Foundation
Birmingham Excellence Scholarship, University of Birmingham
Chamberlain Award, University of Birmingham
Professional bodies
The Honourable Society of Middle Temple
Midland Circuit
Direct Access
Makhsudul Islam is qualified to accept instructions directly from members of the public and professional clients under the Direct Public Access scheme.
More Information