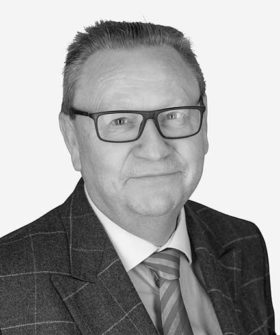 Dorian Day
Year of Call: 1987
Email Address: [email protected]
Telephone: 0121 289 4333

Clerk Details
Clerk Name: Ian Charlton
Clerk Telephone: 0121 289 4333
Clerk Email:

[email protected]
Overview
Dorian specialises in all aspects of work involving familial and relationship breakdown.
In particular he is renowned for his representation of parties in cases of complexity with serious allegations of homicide, physical and sexual abuses, in High Court care proceedings.
Dorian is also well reputed for complex and high value financial remedy cases.
Until 2011 Dorian practiced out of chambers in London where he continues to conduct significant amounts of work.
Dorian has 20 years' experience having practiced in criminal, civil and family law at the highest levels and in the most complex and demanding cases. Dorian's extensive background and particular expertise is that of a forensic trial lawyer with a methodical approach to preparation, detail, and effective presentation of the key issues in any particular dispute.
Dorian combines the ability to offer sensitive sound practical advice backed up by detailed preparation and robust Court presentation in any dispute and is highly respected by both his opponents and the judiciary.
Dorian Day is an experienced advocate with a strong childcare practice. He frequently acts in matters concerning serious physical abuse, as well as non-accidental injury cases.
Strengths: "He brings something unique in terms of commitment and expertise."
"Dorian is a really robust advocate and commanding presence in the courtroom."
"Dorian is a skilled advocate and often achieves fantastic outcomes in non-accidental injury matters."

Chambers UK 2024/Family/Children/Midlands Bar

Strengths: "He is a very strong advocate and his cross-examination is second to none."
"Dorian quickly grasps complex issues and is an extremely tenacious advocate. Dorian regularly thinks outside the box and provides an exceptional level of service."
"Dorian has a wealth of experience and his advocacy skills are to be admired."

Chambers UK 2023/Family /Children/Midlands Bar

"He's absolutely brilliant and has impeccable knowledge." "He's a very robust advocate."

Chambers UK 2022/Family /Children/Midlands Bar

An experienced advocate with a strong childcare practice. He frequently acts in matters concerning serious physical and sexual abuse, as well as non-accidental injury cases.
Strengths: "An excellent all-rounder with an attention to detail." "He is ferocious. His medical knowledge is second to none."

Chambers UK 2021/Family /Children/Midlands Bar

An experienced advocate with a strong childcare practice, who also represents his clients in financial remedy matters. He frequently acts in matters concerning serious physical and sexual abuse, as well as non-accidental injury cases.
Strengths: "Dorian Day's strengths include his presence and gravitas in the courtroom and in negotiations, and his attention to detail when drafting."

Chambers UK 2020/Family /Children/Midlands Bar

"A very well prepared and skilful advocate."

Chambers UK 2019/Family/Matrimonial/Midlands Bar

Strengths: "He is an excellent all-rounder, who is calm under pressure and has a great  manner in court." "An experienced and ferocious litigator."

Chambers UK 2018/Family/Matrimonial/Midlands Bar

Expand recommendations