3PB's Family Law Team exceeds expectations in Chambers & Partners 2024
19th October 2023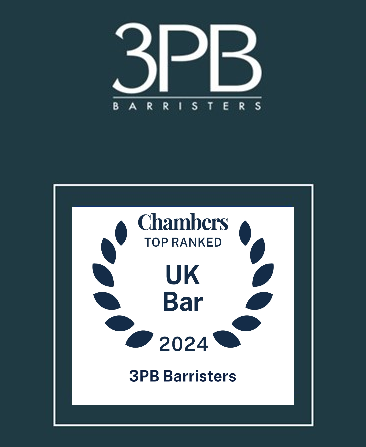 3PB Barristers' Family Law team has been rewarded with 22 individual rankings in this year's Chambers and Partners edition published today.
The team is once again rewarded with Band 1 rankings for both Family Children and Family Finance in the Midlands. Our barristers also retain their Band 2 ranking in Western. To well-deserved accolades in the London Bar, the team now also adds a ranking in South Eastern.
3PB's national team thanks the clients and peers who have participated in the research and the invaluable feedback that has come as a result, including clients' praise for our clerking team, led by Rob Leonard and Ian Charlton: "The standard of service for 3PB is excellent and the clerks are more than helpful to accommodate and to provide a good and quick service."
Click here to read the full results.
Congratulations to Elizabeth McGrath KCElizabeth McGrath KCCall: 1987Silk: 2014, Vanessa Meachin KCVanessa Meachin KCCall: 1990Silk: 2018, Lucy Hendry KCLucy Hendry KCCall: 1988Silk: 2021, Aimee FoxAimee FoxCall: 2007, Amy BeddisAmy BeddisCall: 2009, Amy LushAmy LushCall: 2013, Dorian DayDorian DayCall: 1987, Emma HarmanEmma HarmanCall: 2003, Emma GriffithsEmma GriffithsCall: 1998, Hamish DunlopHamish DunlopCall: 1991, Lawrence MesslingLawrence MesslingCall: 1983, Mark ElliottMark ElliottCall: 2007, Michael GeorgeMichael GeorgeCall: 1990, Nicola FrostNicola FrostCall: 2009, Nicola MartinNicola MartinCall: 1982, Oliver ThorneOliver ThorneCall: 2005, Paul FroudPaul FroudCall: 2013, Sarah O'HaraSarah O'HaraCall: 1984, Stephen AbberleyStephen AbberleyCall: 2000 and Steven HowardSteven HowardCall: 2009.
Earlier this month, the team recorded an equally impressive set of results in the Legal 500's 2024 edition.