Police Law
3PB acts for a number of UK police forces and local authorities, and has a reputation for a user-friendly and expert service, which gets results.
This is achieved through:
A dedicated team of barristers who, in addition to technical ability in a demanding and specialist area, bring a thorough understanding of how the Police and Local Authorities work, and what they require
A commitment from our barristers to achieving a close working relationship with both police force solicitors and instructing police officers, ensuring that our clients' needs are identified at an early stage
Innovative problem solving, and a strategic approach to cases, including consideration of publicity
An experienced and approachable clerking team
The 3PB Police team is made up of barristers at all levels of seniority, giving it great flexibility and depth. Practice in this area requires specialist knowledge particularly as the subject matter is so broad and the requirements of a police force represented are often complex and demanding. Members of the team handle cases at all levels, including:
Anti Social Behaviour Orders (ASBOs)
Cash seizure and forfeiture
Coroners' Inquests and Public Inquiries (including accusations of unlawful killing in/out of police custody)
Corruption allegations
Dangerous driving (causing death or serious injury)
Defending civil actions (false imprisonment, malicious prosecution, assault, misfeasance in public office, warrant and trespass claims) brought against the Police
Disclosure applications
Employment actions
Firearms applications and appeals
Football Banning Orders
Foreign Travel Orders
Independent Panel hearings
Injunctions and closure orders
Judicial Review
Licensing Act 2003 applications
Notification Orders
Police Disciplinary Hearings, acting for the Presenting Officer
Police Property Act cases
Risk of Sexual Harm Orders
Sexual Offences Prevention Orders
Violent Offender Orders.
In addition, the team undertakes a wide programme of training, usually at the invitation of our clients, in response to their needs.
Recent notable cases undertaken by the 3PB Police team include:
Extensive Judicial Review hearings arising from cautions which have subsequently been challenged in the High Court. In all these cases, members have been able to extricate the Police from proceedings at an early stage, and on favourable terms, saving costs and the risk of adverse publicity
Advising in connection with claims brought for false imprisonment and assault
Various Inquests (including those of Goswell and Abatan) in which favourable verdicts were secured without the Police being the subject of extensive Judicial criticism (often in contrast to other public bodies involved in the proceedings). Most of the verdicts were subsequently reported in the national press
An ASBO against "Britain's Worst Fly-Tipper", subsequently extensively reported in the press and the subject of a BBC documentary
An ASBO preventing the Defendant from misusing the emergency services (reported extensively in the national press)
The first ever mother and daughter ASBO (reported in the national press and, oddly, in "Closer" Magazine)
One of the first Closure Orders under Part 1A of the Anti-Social Behaviour Act 2003 for "significant and persistent disorder or persistent serious nuisance to members of the public" in relation to a self-styled 'cannabis café' (which featured on the BBC's 'Inside Out' Programme)
A number of the very few successful Foreign Travel Orders in the country (members of chambers have in fact secured a large overall percentage of all FTOs granted in England and Wales)
Numerous and, in every case, successfully prosecuted disciplinary hearings, at all levels from junior to senior police officers
Various Licensing Review hearings leading to closure of problem establishments, or the imposition of extensive lists of conditions on the license
The Police team has been steadily growing over recent years, and are recognised for its expertise in all areas of police law with a number of its members ranked for police law in Legal 500 and Chambers UK.
Chambers also has a dedicated team of employment specialists who all act as Independent Panel members for police forces in disciplinary or employment proceedings.  We offer a comprehensive service for attendance at and guidance for Independent Panel hearings.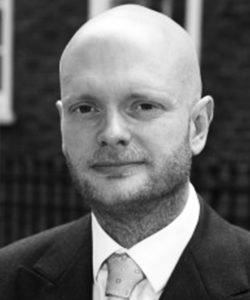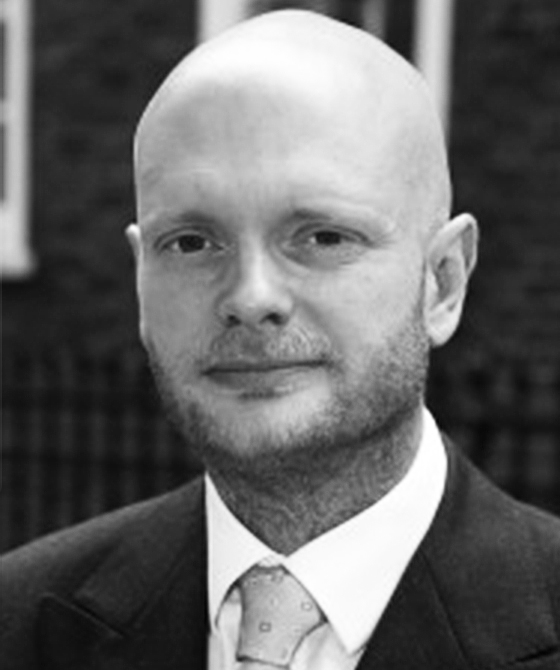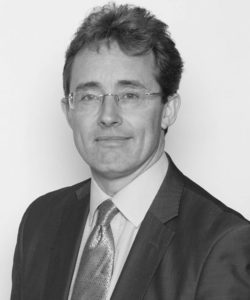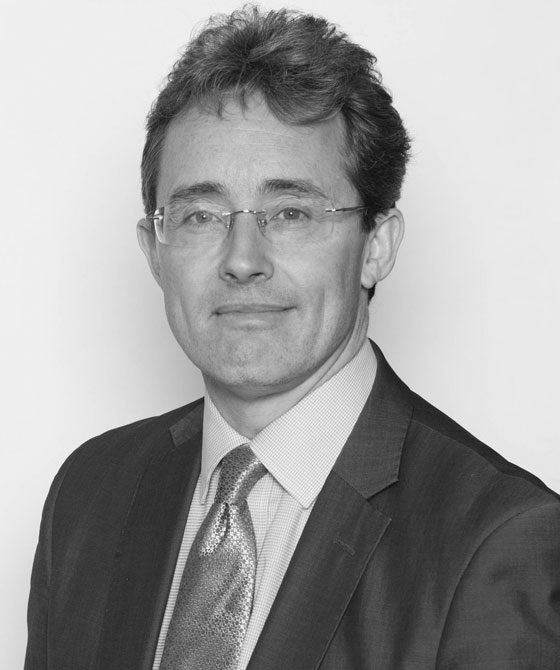 Our Public and Regulatory Barristers...
Door Tenants and Pupils are marked by the DT and P symbols.
Junior Counsel
3PB's crime and regulatory barrister Thomas Acworth, pictured here, appeared for the successful appellant the Chief Constable in the Administrative Court, before Sir Ross Cranston, in the case of Chief Constable of Surrey Police v Nelson Smith. At first instance, the Crown Court upheld the Chief Constable's decision to refuse Mr. Smith's application for a firearm certificate on the basis that he was a risk to public safety and the peace. The Crown Court then...

Continue reading

3PB specialist criminal and regulatory barrister Jonathan Underhill (pictured here), instructed on behalf of the respondent the Chief Constable of Dorset police, successfully resisted an application by way of case stated before Mr Justice Chamberlain at the Bristol Civil Justice Centre. The applicant was made the subject of an SHPO at Poole Magistrates Court. Having successfully defended the appeal to the Crown Court, Jonathan was called upon to refute the suggestion the order was based...

Continue reading

3PB Barristers have created a dedicated webpage on its website to act as a hub for the many articles, briefings and webinar and podcast recordings about lockdown laws and regulations as well as practical issues like court attendance, e-bundles, remote and hybrid hearings. The Coronavirus (COVID-19) pandemic continues to create employment, contractual and other legal challenges which are in many ways unprecedented. The impact of the virus is being felt, and in response, 3PB have...

Continue reading
excellent service and value for money
Legal 500