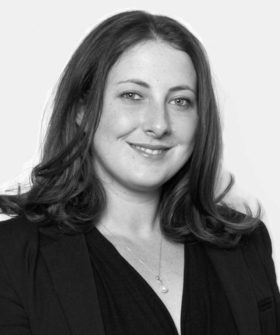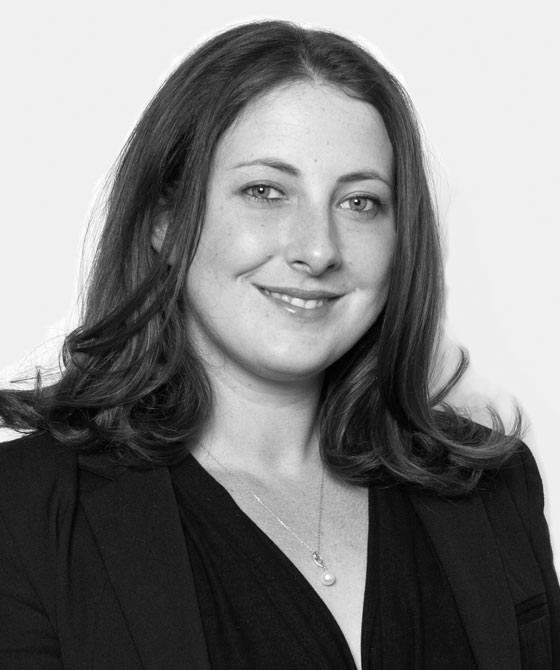 Gemma White
Year of Call: 2009
Email Address: [email protected]
Telephone: 01962 868884

Clerk Details
Clerk Name: Stuart Pringle
Clerk Telephone: 01962 868 884
Clerk Email:

[email protected]
Public and Regulatory
Trading Standards
Gemma has significant experience defending and prosecuting trading standards cases. Gemma enjoys the variety that comes with niche regulatory criminal matters, and accepts instructions across all areas of regulatory offences. Her meticulous and analytical approach provides a solid foundation for dealing with all complex and technical criminal offences alleged against individuals and corporate bodies. Her particular areas of expertise include:
Fraud
Consumer Protection from Unfair Trading Regulations
Planning Prosecutions including Environmental, Town and Country Planning and Housing Act offences
Animal Welfare
Trademarks
Health and Safety including Fire Safety
Food Hygiene
Product Safety.
Recent Cases of Note:
R (Wealdan DC) v C [2020] Prosecution Counsel allegations of benefit fraud alleged against serving police officer
TM Eye Ltd v P [2020] Defence Counsel in private prosecution relating to breach of Trademarks
R (Dorset County Council) v Reynolds [2019] Prosecution Counsel in relation to breach of Environment Act
R (Devon County Council) v Haste [2019] Defence Counsel in Prosecution of farmer in respect of animal welfare legislation and fitness to travel regulations
R (Oxfordshire County Council) v Blake, Blake & Marques [2018] - Prosecution of farm shop owners for unlawful slaughter and failing to keep appropriate records of medicines administered to livestock. Local news report here
R (Oxfordshire County Council) v M, S & RAD Trading Ltd [2017] Oxford Crown Court - Led by Nigel Lickley QC in the prosecution of an owner of multiple Legal High shops for selling dangerous psychoactive substances. BBC report here
R (Oxfordshire County Council) v Toys of Wood Ltd [2017] - Product Safety - prosecution of online company selling dangerous toys for children
Dorset County Council v National Drainage Ltd, Elswood and Radcliffe [2017] Bournemouth Crown Court Prosecution of company and its Directors in relation to offences under CPUTRs for inflating prices and charging for unnecessary work at the homes of elderly complainants. Local press report here
Hart District Council v Farm Catering Ltd [2017] Winchester Crown Court - Acted for the appellant in appeal against sentence in relation to fines imposed for breach of food hygiene regulations
R (Hampshire County Council) v Connors [2016] Southampton Crown Court - Prosecution Counsel in 'rogue trader' 'dodgy driveways' case involving defendant targeting vulnerable consumer's at their home addresses. Multiple offences of fraud and breach of consumer protection regulations on the indictment
R (Wiltshire County Council) v Ward [2015] Swindon Crown Court - Defence Counsel in 'rouge trader' 'dodgy driveways' case where the Defendant faced an indictment alleging fraud and breach of consumer protection regulations against vulnerable elderly victims- Defendant pleaded guilty to lesser offences upon advice and received a sentence that did not involve immediate imprisonment
R (Crawley Borough Council) v Wiltshire & Rowe [2015] Chichester Crown Court - Prosecution Counsel in breach of Tree Preservation Order prosecution, where numerous large trees were cut down by the owner's and planning agents so as to facilitate large scale housing development which increased the value of the land by hundreds of thousands of pounds
R (West Sussex County Council) v Dixey, Future Homes Energy Ltd and Nationwide Renewables Ltd [2015] Lewes Crown Court Prosecution counsel in a nationwide fraud involving 100+ consumers, many of which were vulnerable. The case involved linked investigations between the police and the Trading Standards department, with 3 indictments spanning 30 counts of fraud and breach of consumer protection regulations and a Confiscation figure of three quarters of a million pound. Local press report here
R (Portsmouth City Council) v R [2014] Portsmouth Crown Court: Prosecuting Counsel in prosecution of unlicensed tattoo artist for tattooing a 13 year old; convicted of Assault occasioning Actual Bodily harm and sentenced to a suspended sentence; the case was widely reported in the press locally, nationally in the Mirror and internationally in the New York Daily News. BBC report here.
Legal 500 2024/Crime (General and Fraud)/ Leading Juniors/ Western Circuit

'particular strength lies in the cross-examination of young or vulnerable witnesses'

'Whether prosecuting or defending, she is particularly adept at dealing with cases of the utmost sensitivity. She is always on top of her brief and combines intellect with a common sense approach.'

Legal 500 2023/Crime (General and Fraud)/Leading Juniors/Western Circuit

'Gemma is determined, focused, committed, always fully prepared and highly professional. She is an assured and proficient advocate, confident in court with all judges.'
View Full CV