3PB's Employment law team receives TIER 1 ranking in 2 Circuits in latest Legal 500 rankings 
4th October 2023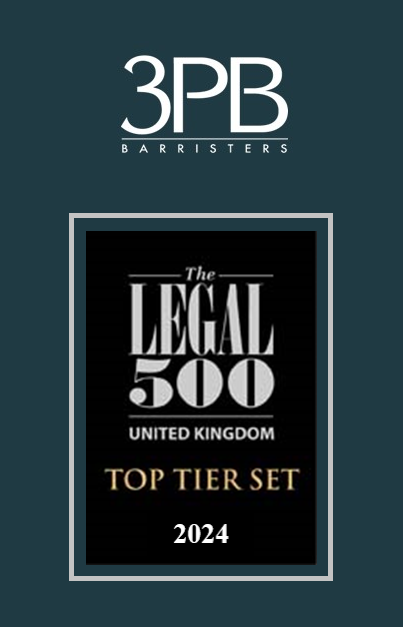 3PB's Employment and Discrimination law team is celebrating 2 TOP TIER rankings – in the Western and South Eastern Circuits - in the Legal 500 2024 edition just published.
The team now has 13 of its 23 juniors ranked in the publication, totalling 22 individual rankings across the South Eastern, Western, London and Midlands Circuits.
The team welcomes its promotion to the top tier in Western and retains its top tier position in South Eastern. London also continues to be a strong Circuit for the team with 6 individual rankings, and we continue to progress in the Midlands with 1 additional ranking.
Clients praise the team as a 'first-class set' with 'very good depth of experienced counsel in all areas of employment law' which garners praise for providing 'an effective and beneficial service'. 3PB's 'go-to' employment and discrimination group boasts 'a broad range of technically excellent lawyers across all levels of experience'. 
The clerks are also recommended: they are "brilliant" with "a desire to go the extra mile to assist you.". "Russell Porter is worth a special mention. He goes out of his way to make sure that the client has the right counsel and is always keen to support the client."
Head of the Employment team, Craig Ludlow, commented: "I am delighted that the services we provide individually and as a team continue to attract some of the best accolades in the sector, on each of the many Circuits which we practise. We are extremely grateful to and thank all of our clients and referees who have taken part in the research."
Our many congratulations to our ranked members: Craig LudlowCraig LudlowCall: 2002, Karen MossKaren MossCall: 2002, Sarah Clarke, Sarah Bowen, Gareth Graham, Mark Green, Matthew Curtis, Simon Tibbitts, Andrew MacPhail, Stephen Wyeth, Daniel Brown, Grace Nicholls and Naomi Webber.