3PB's Commercial Group secures strong rankings in Chambers UK and Legal 500
19th October 2023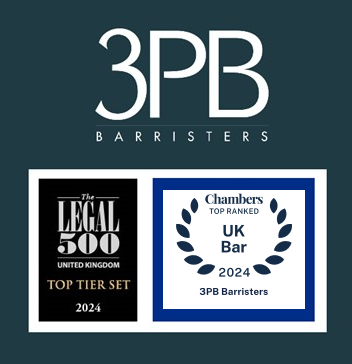 In this year's Chambers UK and Legal 500 rankings, 3PB's Commercial Group has once again demonstrated their commitment to excellence and proficiency in the legal world. Notably, several outstanding barristers within the group have received well-deserved recognition for their dedication to providing high-quality legal services in four key practice areas: commercial litigation, intellectual property, insolvency, and professional negligence.
Alexander Whatley, Charles Irvine, Gavin Hamilton, Joseph Giret KC, Nicole Bollard, Rebecca Farrell, Richard Whitehouse, Seb Oram, and Victoria Jones have all been recognised for their exceptional contributions within their specialist fields.
With a proven history of success and a steadfast commitment to remaining at the forefront of their respective practice areas, 3PB's Commercial Group is well positioned for future accomplishments and continued excellence. As the group continues to raise the bar for legal service delivery, clients can place their trust in the collective expertise and dedication of this esteemed group of barristers. Their presence in the Chambers UK and Legal 500 rankings underscores the group's enduring commitment to delivering exceptional legal services to clients in need.