3PB's Employment Team celebrates increased individual Chambers & Partners rankings and retaining Band 1 rankings in 2 Circuits
19th October 2023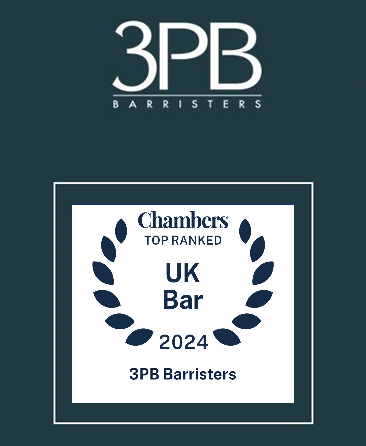 3PB Barristers congratulates its Employment and discrimination law team for achieving 3 new rankings in the Midlands, while retaining its Band 1 ranking in two Circuits (Western and South Eastern) in Chambers and Partners' 2024 edition published today.
The team increases its rankings to a total of 18 individual rankings, up from 15 last year, in London, Western and South Eastern, and adds the Midlands as a Circuit in which its expertise is recognised.
Client quotes attributed to our individual barristers are testament to the excellent service they continue to deliver.  Russell Porter, who leads the clerking team, is described as "excellent" as "he goes the extra mile".  Clients feedback that "there can be no criticism of the service provided by the clerks - it is sublime" and "the clerks always respond promptly, even if it is just to touch base while they are assessing options."
Head of 3PB's employment team Craig Ludlow said: 'I am delighted that our team has retained its top rankings in Western and South Eastern and that we have now been recognised in the Midlands too.  My thanks go to our clients for their continued instructions and support, to all those who provided feedback about us, and to our clerking team for its exceptional dedication.'
Click here to view the team's full rankings and accolades.
Congratulations to Craig LudlowCraig LudlowCall: 2002; Karen MossKaren MossCall: 2002; Katherine AndersonKatherine AndersonCall: 2005; Sarah ClarkeSarah ClarkeCall: 2005; Gareth GrahamGareth GrahamCall: 2006; Mark GreenMark GreenCall: 2006; Matthew CurtisMatthew CurtisCall: 2006; Sarah BowenSarah BowenCall: 2006; Simon TibbittsSimon TibbittsCall: 2006; Andrew MacPhailAndrew MacPhailCall: 2007; Stephen WyethStephen WyethCall: 2010; Joseph EnglandJoseph EnglandCall: 2011; Daniel BrownDaniel BrownCall: 2012; Naomi WebberNaomi WebberCall: 2017 and Grace NichollsGrace NichollsCall: 2015.
Earlier in October, the team recorded equally impressive progresses in the Legal 500's 2024 edition.