Two new pupil barristers Lucy Bill and Rosa Thomas join 3PB
3rd April 2023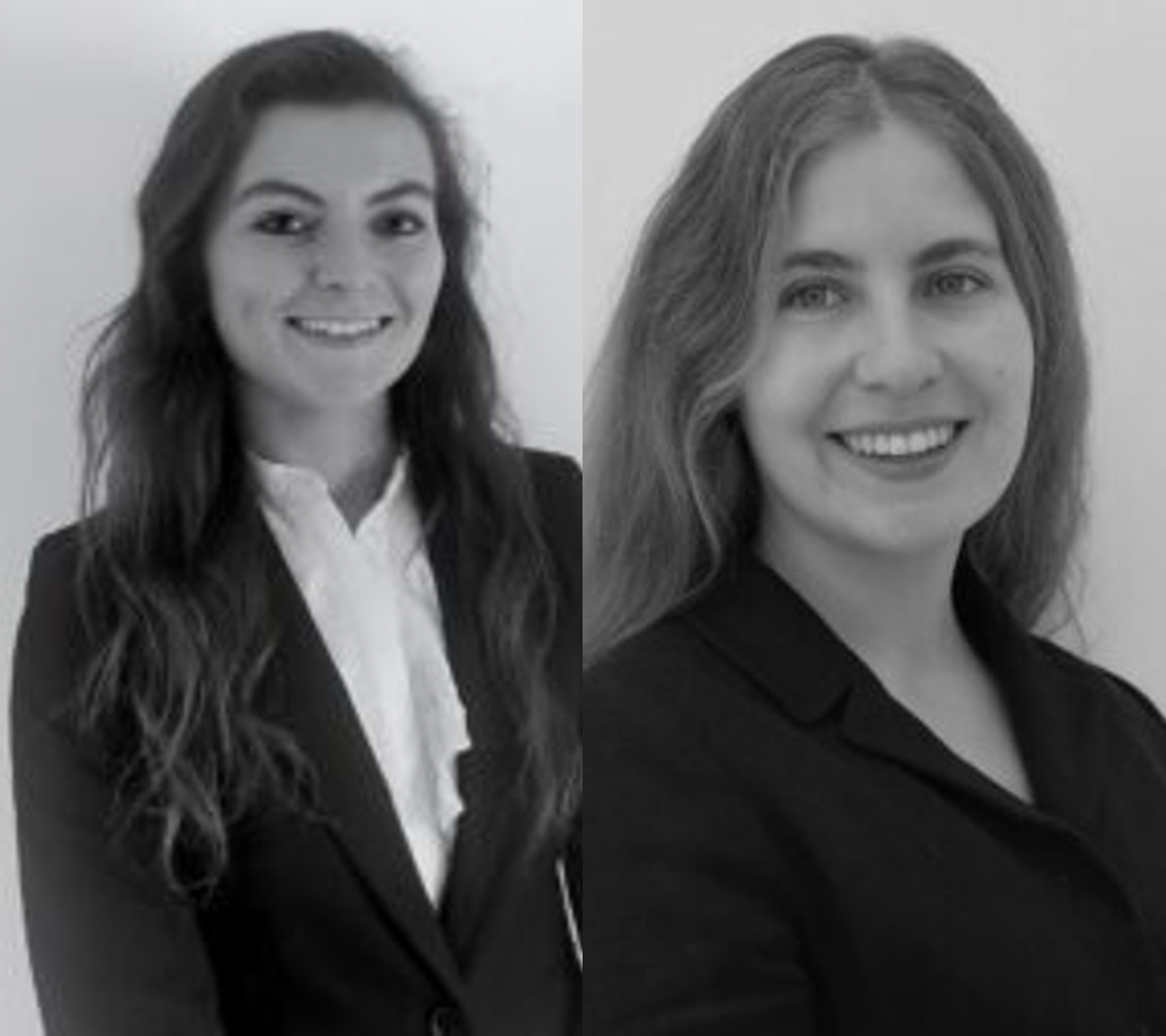 3 Paper Buildings (3PB Barristers) are delighted to announce that two pupil barristers have joined the national chambers today to undertake 12-month specialist pupillages.
Lucy BillLucy BillCall: 2022 is doing a specialist pupillage in personal injury and clinical negligence, whilst Rosa ThomasRosa ThomasCall: 2023 is combining education and employment in her pupillage. Both are pictured here, left and right respectively.
Lucy is a First Class LLB graduate from Queen's University Belfast with an American Business Administration Certificate from Mary Baldwin University and is also a BPP Career Commitment Scholarship holder, a Washington Ireland Program Alumna and an Oxford University Press Moot Grand Finalist and Runner Up. She worked as a consumer law student adviser with the Hackney Law Centre, a housing law drop-in clinic advisor and a benefits assistant whilst studying. More recently she has been working as a paralegal with F-LEX and been a legal intern with law firms such as Pinsent Masons, Allen & Overy and A&L Goodbody.
Rosa is a history and politics graduate from Oxford University and was awarded several scholarships and prizes as well as being a World Schools' Debating Champion. She won the HRLA Judicial Review Moot (entered by over 90 teams) and was a European Universities Debating Championship Finalist (entered by 194 teams) as well as an International Refugee and Migration Law Moot Finalist. A volunteer caseworker with Amicus, the City Environmental Law Policy Clinic and the Environmental Law Foundation, Rosa also worked with Schools Exclusion Project and represented parents at Governors' Disciplinary Committees and Independent Review Panels to seek the reinstatement of excluded students.
This follows the news from last October about 3PB's recruitment of four new pupil barristers. The full-service chambers now take on six pupil barristers every year for its 12-month pupillages - and boast a current cohort of ten pupilsPaul FroudCall: 2013.
Cheryl Jones, 3PB's Head of Pupillage (pictured here), commented: "I am so pleased to see these two outstanding pupil barristers start with us. I'm sure Rosa and Lucy will really prosper here."