3PB Barristers' Inaugural Education Law Conference
Wednesday 31st Jan 2024
9:00 am
National Liberal Club, London
Register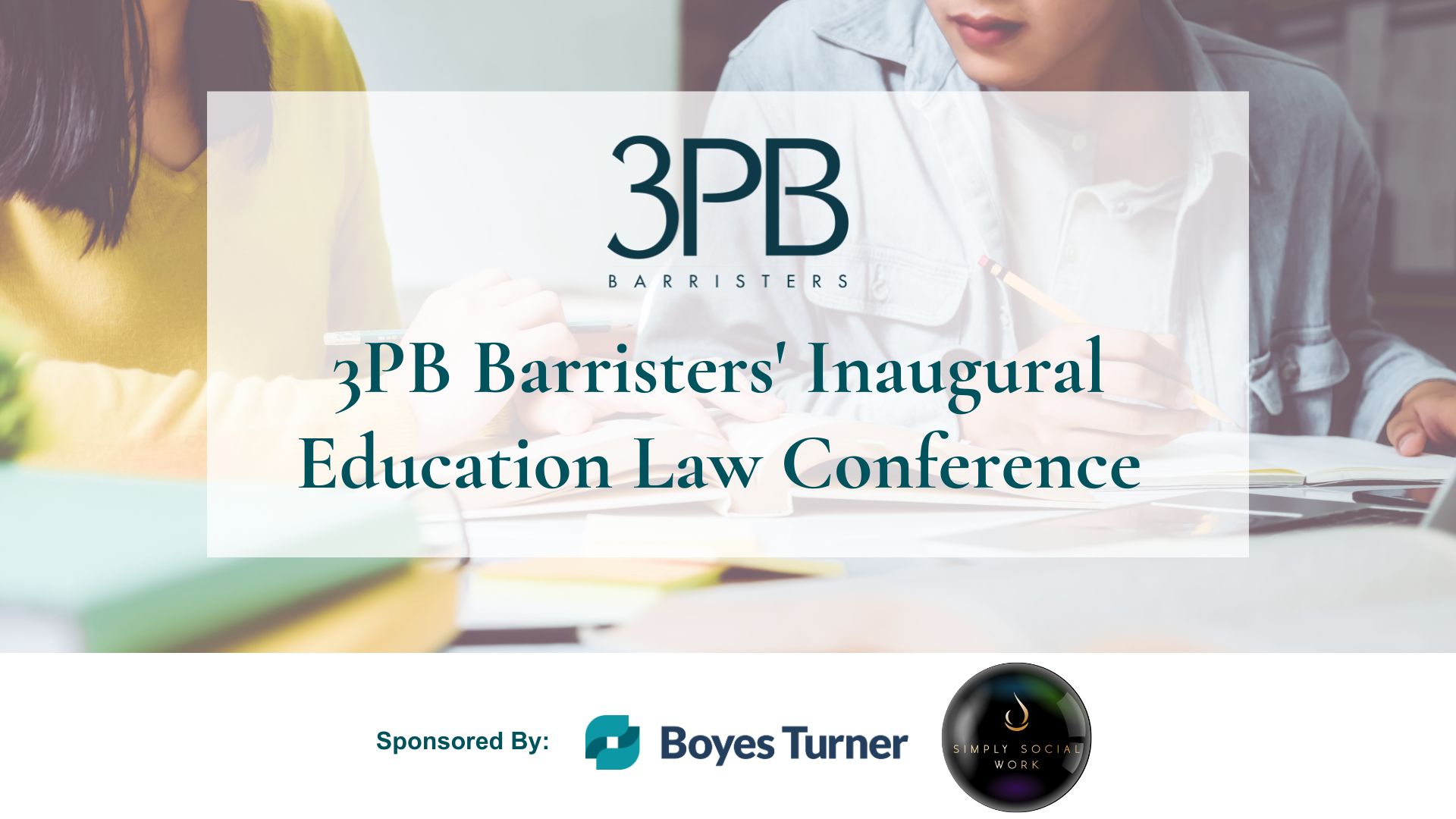 The full-day event will include a variety of presentations from 3PB's specialist education law barristers Charlotte Hadfield (Head of Group), John Friel, Lachlan Wilson, Katherine Anderson, Caroline Stone, Alice de Coverley, Jim Hirschmann and Olivia McGonigle.
Presentations will cover topics of interest to private practitioners, local authorities, and schools, including:
The H and C in EHCPs – health and social care; are 'extended appeals' fit for purpose?
The latest in Equality Act claims involving educational institutions
Judicial Review in Education claims
Safeguarding and Sex Education in schools and universities
Best practice – Fitness to Practise
A range of refreshments will be served throughout the day including breakfast pastries, hot beverages, and lunch. The day will conclude with a networking drinks reception.
Please click the 'Register' button above to purchase tickets via Eventbrite.