3PB sponsor Support Through Court "In Conversation with" Sarah Langford and William Clegg QC
29th October 2020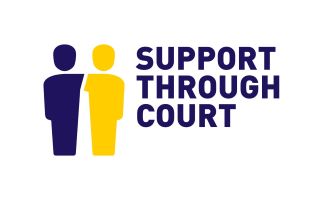 3PB are pleased to sponsor Support Through Court's 4th "In Conversation" event due to take place via Zoom on Wednesday 18 November 7-8.30pm.
The event will be joined by Sarah Langford and William Clegg QC, who will discuss their experiences at the bar and help raise funds and awareness for the charity.
Sarah LangfordSarah LangfordCall: 2005 is a barrister from 3PB and Sunday Times Best Seller for 'In your defense', a book commended for powerfully communicating the human side of the legal system through 11 separate legal cases.
William Clegg QC's 'Under the Wig' memoir draws on 47 years as a criminal barrister and his involvement in over 100 murder cases.
Chaired by Radio 4 presenter, Times and Spectator columnist Matthew Parris, the conversation and its Q&A promise to be both entertaining and informative.
Support Through Court aim to help vulnerable users through the court process. We are proud that 3PB's sponsorship will help support 15 people through what can be a difficult experience.