3PB Criminal Law team remains in Chambers and Partners and Legal 500's TOP TIER
19th October 2023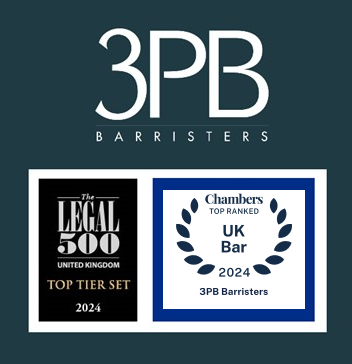 3PB is proud to announce that its Crime team has retained its TOP TIER ranking in the Legal 500 for Crime (General and Fraud) in the Western Circuit with 11 individual rankings. The team has also retained its Band 1 ranking for Crime in the Chambers and Partners' edition published today.
The Legal 500 also ranks the team in Tier 2 for Business and Regulatory Crime (incl. Health and Safety) on the Western Circuit, recommending 2 of our barristers and acknowledging David Richards' appointment as a Circuit Judge in September.
In their comments to the independent directory, clients' have acknowledged the team's 'great strength in depth', 'one of the foremost sets on the Western Circuit', its members 'respected and trusted across the Western Circuit'. 'The range and depth of counsel in this set is ideal, allowing an almost bespoke tailoring of counsel and client fit.'
The Criminal clerking team also attracts the praises of clients: 'The clerks at 3PB are excellent. They have excellent market knowledge and are always able to find the right lawyer for the right case. Lee Giles and Stuart Pringle are hugely experienced and excellent to work with.'
Co-head of team Jodie Mittell commented: "I am delighted that the hard work, skills and commitment of our team and of our individual barristers has been acknowledged by our clients during the independent research process of Chambers and Partners and the Legal 500. We all are proud to have been rewarded with another Top Tier ranking for what we do best".
Congratulations to Robert GreyRobert GreyCall: 1979, Richard OnslowRichard OnslowCall: 1982, Timothy BradburyTimothy BradburyCall: 1989, Nicholas CotterNicholas CotterCall: 1999, Tom HorderTom HorderCall: 2004, Jodie MittellJodie MittellCall: 2004, Nick RobinsonNick RobinsonCall: 2006, Berenice MulvannyBerenice MulvannyCall: 2009, Gemma WhiteGemma WhiteCall: 2009, Thomas EvansThomas EvansCall: 2010, Thomas AcworthThomas AcworthCall: 2014.