Litigating in 2021: jurisdiction, service and enforcement post-Brexit and civil procedure in the pandemic - 22 April
Thursday 22nd Apr 2021
11:00 am - 12:00 pm
Via Zoom
CPD: 1
Price: FREE
Register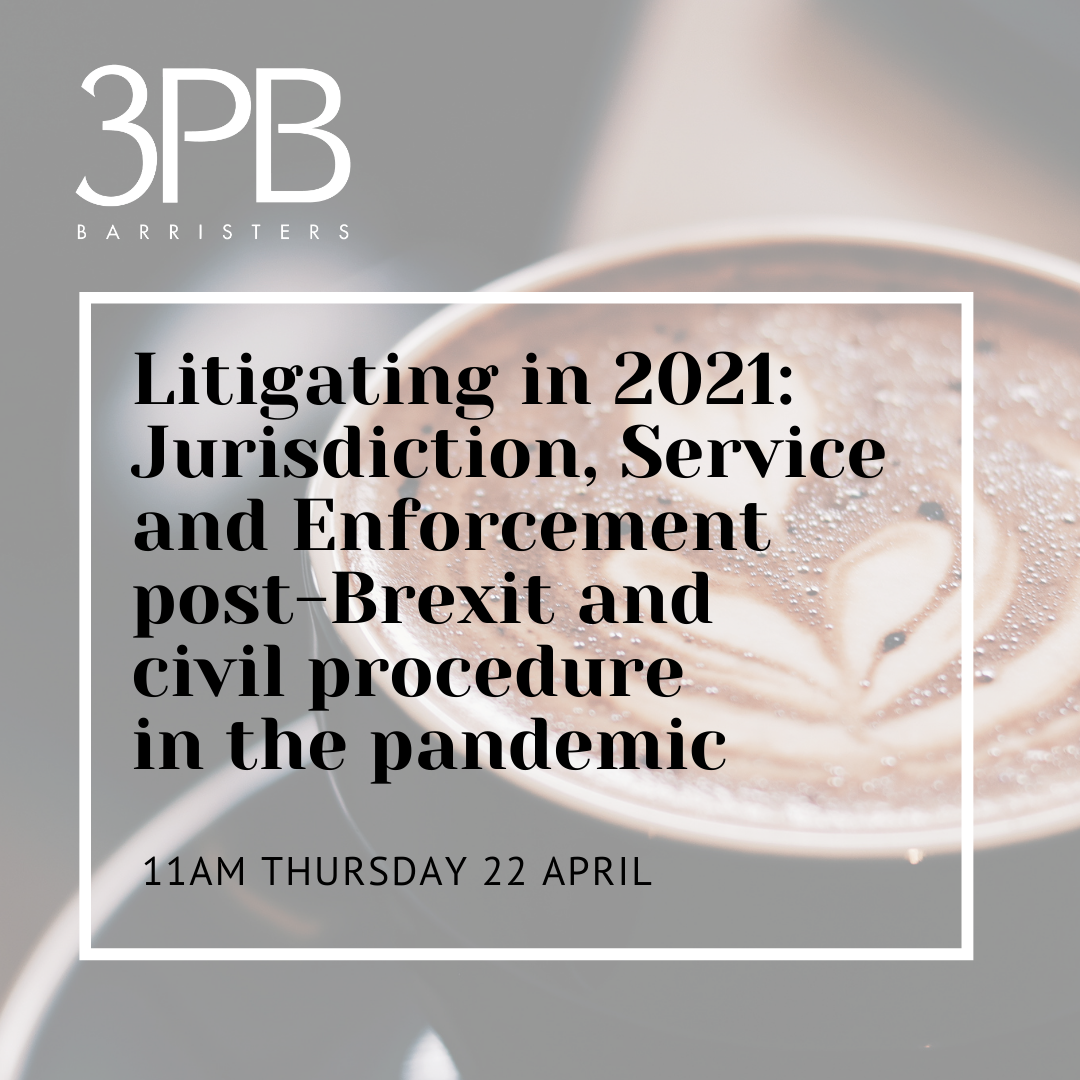 3PB Barristers are hosting a free Civil Law Webinar via Zoom on Thursday 22 April - 11:00-12:00pm.
Chaired by Head of Chambers David Berkley QC, our webinar will examine the impact of Brexit and the pandemic on litigation, with presentations by 3PB barristers Richard Whitehouse and Jack Webb.
Richard Whitehouse on Civil Litigation: Post Brexit  

The United Kingdom's withdrawal from the European Union is brought into effect at a domestic level by the European Union (Withdrawal) Act 2018 ("The Act"). As has been extensively reported, the Act and the subordinate legislation that it will give rise to, constitute the single largest legislative reform programme that this country has witnessed.

Richard will address: (i) the structure of the Act, and how it is expected to operate in practice, and (ii) the implications of withdrawal civil litigation specifically jurisdiction, service and enforcement.

Jack Webb on Covid in the Courts – a look at how the courts are dealing with pandemic-related cases covering a selection of significant recent decisions including: 

Relief from sanctions: Finvest Holdings SARL v Lovering [2021] 3 WLUK 110 8 Mar 2021
Adjournments and Medical Evidence: Ashford Borough Council and other v Wilson [2021] EWHC 419 (QB)
We would be delighted to see you on Zoom. Please register above so that we know we have enough Zoom spaces available.
Venue Information
Via Zoom