Resources ahead of the Divorce, Dissolution and Separation Act 2020 coming into force on 6 April
1st April 2022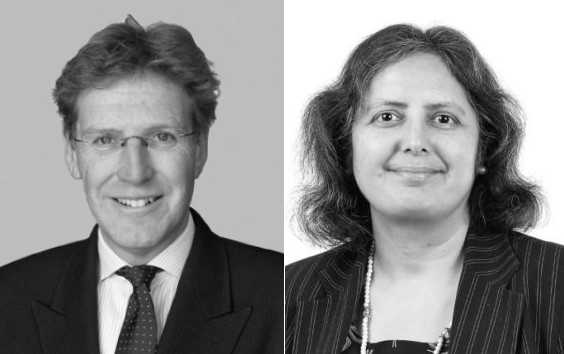 Ahead of the Divorce, Dissolution and Separation Act 2020 coming into force on 6 April this year, Hamish Dunlop and Poonam Bhari (pictured here), both senior juniors within 3PB's family law team, hosted a webinar on the topic, aiming to provide background, context and guidance on the new legislation.
The event attracted over one 1000 registrants.
Hamish and Poonam have put together a Divorce, Dissolution and Separation Act 2020 resources page where practitioners who might have missed the event will find:
A video recording of Hamish and Poonam's talks
Hamish and Poonam's notes and powerpoint presentation
A copy of the President of the Family Division's Guidance on the Act: Costs in proceedings for matrimonial and civil partnership orders
A copy of our answers to the unprecedented number of questions that were asked during the webinar.
We hope you find these helpful. Should you require further information, please contact Hamish and Poonam's clerks Rob Leonard and Ian Charlton.
Hamish Dunlop is an experienced family law advocate and is head of 3PB's family finance group. He acted for the respondent in Owens v Owens [2018] UKSC 41, the Supreme Court case which revived calls for no-fault divorce. Hamish is described by the Legal Directories as 'an exceptionally good advocate and very skilled in negotiations.'
Poonam Bhari practices in all aspects of family law, with experience in complex public law proceedings, private law applications, international child law and financial remedy applications. a member of the Family Procedure Rule Committee. Poonam is praised by the Legal Directories as 'a superb advocate' and 'a brilliant and effective communicator'.