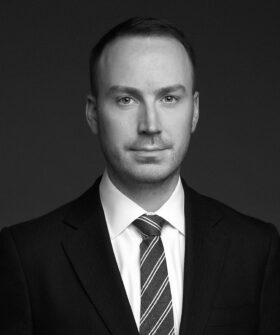 William Charlesworth
Year of Call: 2017
Email Address: [email protected]
Telephone: 020 7583 8055

Clerks Details
Clerk Name: Stephen Evers
Clerk Telephone: 020 7583 8055
Clerk Email:

[email protected]
Clerk Name: Joe Townsend
Clerk Telephone: 020 7583 8055
Clerk Email:

[email protected]
Clerk Name: David Fielder
Clerk Telephone: 020 7583 8055
Clerk Email:

[email protected]
Commercial
William's commercial practice focuses on civil fraud, bribery, misrepresentation and corruption. Combining experience gained within the disciplines of audit and finance with an in depth understanding of criminal law, William has experience in the representation of parties in proceedings brought under the Proceeds of Crime Act 2002, including those pertaining to the obtaining of restraint orders and the enforcement of confiscation orders over assets in both the UK and Internationally.
His practice includes the representation and provision of advice in company matters comprising those concerning partnership and shareholder disputes, including claims involving directors and shareholders; breach of director and fiduciary duty matters; issues associated with fraudulent conduct and breach of restrictive covenant claims.
William's commercial practice further extends to matters concerning the Insolvency Act 1986, and he has appeared in the High Court on multiple occasions concerning the presentation of winding petitions. Such experience includes the seeking of injunctions so as to prevent such presentation in matters arising out of alleged debts in the statutory demands.
Recent and Ongoing cases:
Appointment by order of the High Court as an independent barrister in the review of documentation concerning a claim brought on account of alleged deceit and conspiracy relating to a multi-million pound revolving facility agreement.
The provision of advice in a claim by a UK Company established as a vehicle for joint venture in conspiracy, breach of fiduciary duty, bribery and dishonest assistance against its former director, CEO and his associate. The 'secret profits', totalling in excess of $16,000,000 were alleged to have been distributed amongst offshore companies owned by the Defendants via the utilisation of four different banks.
The successful representation of a corporate entity in a claim brought on the basis of multiple allegations of misrepresentation, fraud by false representation and deceit including pyramid selling.
The representation of a company in proceedings concerning a Property Freezing Order on account of alleged illegitimate income and involvement in criminal conduct.
The advising of an individual concerning an alleged false misstatement made in support of an insurance claim, including the steps the individual was required to address so as to mitigate the impact of any finding against them.
View Full CV