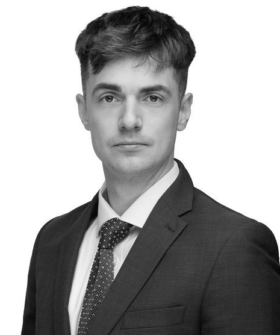 Jack Webb
Year of Call: 2016
Email Address: [email protected]
Telephone: 0117 928 1520

Clerk Details
Clerk Name: Mark Heath
Clerk Telephone: 0117 928 1520
Clerk Email:

[email protected]
Property and Estates
In addition to his commercial practice, Jack undertakes a range of property and chancery work, comprising of both commercial and residential landlord and tenant matters, boundary disputes and disputed registration of land. Recent cases include:
F v H [2023] – Representing the Respondent in this 4-day trial where the Applicant alleged a plot of land had been transferred by means of forged Power of Attorney. Value of £100,000.00. First-Tier Tribunal (Property Chamber).
L v L [2023] – Advising, preparing pleadings, and assisting in the settlement of this complex 4-day boundary dispute where the Claimants' costs were in excess of £125,000.00. County Court (Central London).
W v F [2022] – Advising the Defendant in this claim for injunctive relief concerning an easement to enter upon the Defendant's land to access an outfall pipe and soakaway. County Court (Stoke-on-Trent).
Jack is regularly instructed on the following:
Landlord & Tenant
Residential and Commercial possession claims
Breach of Covenants
1954 Act terminations
Forfeiture and Relief from Forfeiture
Rent Arrears and Service Charge disputes
Social Housing, with growing expertise in ASBI applications, Equality Act claims, and committal hearing.
Real Property
Boundary Disputes
Nuisance
Trespass
Easements.
"Just to let you know that I have just spoken to [the client] and he has heaped lashings of praise upon you for your valiant effort and the excellent way in which you represented him at trial today.  He has personally asked me to pass this message on to you." - instructing solicitors

"I must say that my colleagues, myself, and [the client] were very impressed with your advocacy. I look forward to instructing you again in the future." - instructing solicitors

"Jack obtained the order we needed and the client was very satisfied with the outcome. Great service all round!" - instructing solicitors

"Really impressed with the work he did here – not just the result – but he took it all in his stride – no panicking or complaints about the woeful standard of instruction! His post hearing report is also first class. I'd be happy to use Jack on future instructions and will pass this onto the wider team as well." - instructing solicitors

"He is approachable, helpful, and efficient." - instructing solicitors

"A pleasure to work with." - instructing solicitors

"May I just say what a superstar Jack Webb was today, thank you to all of you for putting him on the case." - lay client
View Full CV