Part-time music teacher wins landmark case on calculating holiday pay for 'part-year' workers
20th July 2022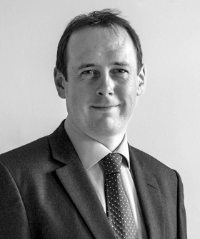 3PB barristers Mathew Gullick QCMathew Gullick QCCall: 2003Silk: 2021, Lachlan WilsonLachlan WilsonCall: 1996 and Naomi WebberNaomi WebberCall: 2017 from 3PB's Employment and Discrimination Group - saw today a landmark judgment in favour of their music teacher client Mrs Lesley Brazel by the UK Supreme Court. This decision today follows her case being heard before an employment tribunal (in 2017), the Employment Appeal Tribunal (in 2018) and most recently the Court of Appeal (in 2019).
The UK's highest court confirmed the rights of part-year and zero hours contract workers to the full 5.6 weeks' statutory paid holiday provided for under the Working Time Regulations 1998 and rejected the argument of the school that the entitlement of such workers should be reduced on a pro-rata basis.
3PB were instructed in this appeal by Hopkins Solicitors LLP to act on behalf of clarinet and saxophone teacher Mrs Lesley Brazel who teaches at the independent Bedford Girls' School, run by the Harpur Trust. She was supported over several years of legal action by the Incorporated Society of Musicians (ISM) and ARAG who provide legal expenses insurance to the ISM's members.
Mathew Gullick QC, pictured here, said today: "This judgment gives clarity on the method of calculating holiday pay for people in Mrs Brazel's position working on permanent 'zero-hours' contracts and who are not required to work every week of the leave year. The judgment will be of particular interest to term-time workers at schools, colleges and universities, as well as many other types of workers whose working patterns do not fit the traditional 'full-time' model."
Partner Carl Wright at Hopkins Solicitors commented: ""We are obviously delighted with both the outcome of the appeal and to have been able to clarify the law for the benefit of all of those workers who, like Mrs Brazel, work on term time only contracts. As a consequence of this decision, term time only workers will be entitled to the same minimum annual holiday as those that are contracted to work all year round".
You can find a copy of the summary of the judgment from the Supreme Court website.
Click here to read a summary of the case, written by Mathew Gullick QC, Lachlan Wilson and Naomi Webber.