Three 3PB barristers appointed part-time employment judges
4th October 2021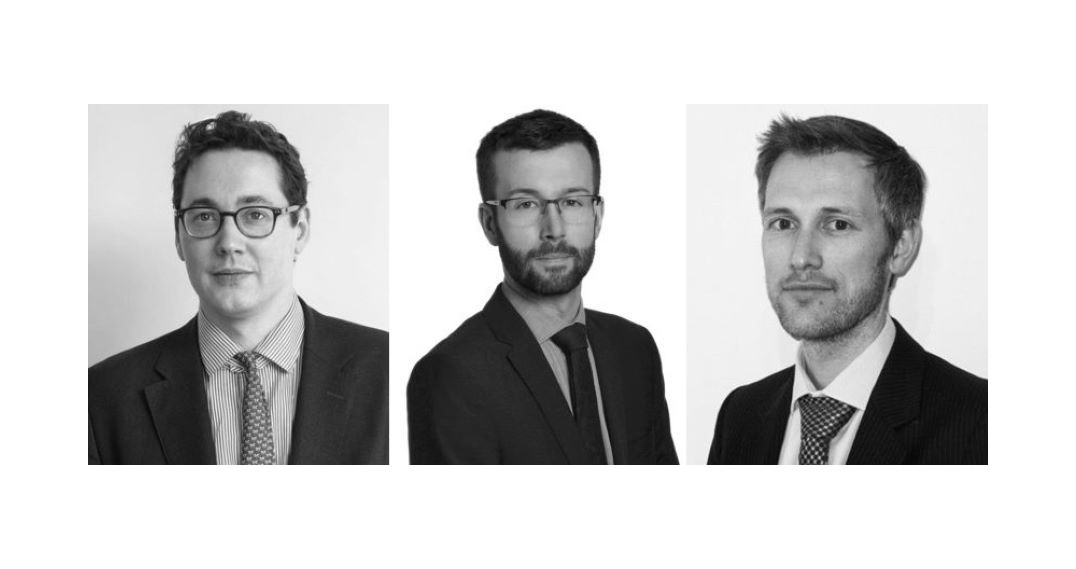 3PB is delighted to announce that three of its members Matthew CurtisMatthew CurtisCall: 2006,  Joseph EnglandJoseph EnglandCall: 2011 and Tom HorderTom HorderCall: 2004 (pictured here, right to left) have all been appointed as fee-paid, part-time Employment Tribunal Judges in England and Wales. All barristers will continue to maintain their busy practices.
Matthew and Joe have been assigned to London South and Tom has been assigned to the South West region. The appointments were confirmed on 1 October 2021.
Craig Ludlow, Head of 3PB's 26-strong Employment & Discrimination Group, said : "This is great news. The members and staff at 3PB warmly congratulate all of them on their appointments."
These barristers join Stephen WyethStephen WyethCall: 2010 who has sat as a fee-paid (part-time) Employment Tribunal Judge for a number of years and Mathew Gullick QCMathew Gullick QCCall: 2003Silk: 2021 who sits as a Deputy High Court Judge in the Employment Appeal Tribunal.