Sibghat Kadri QC RIP  
2nd November 2021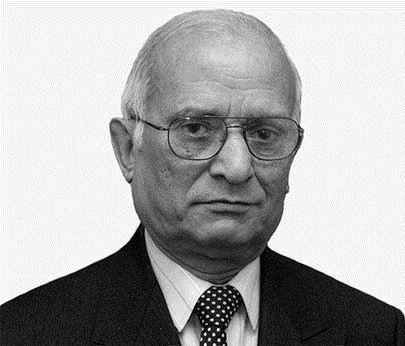 3 Paper Buildings (3PB) very sadly reported today that one of its senior and eminent barristers, Sibghat Kadri QC, who was Britain's first-ever Pakistani-origin barrister and Muslim Queen's Counsel (QC), passed away this morning Tuesday 2 November 2021 after battling cancer for more than two years.
Despite his illness Sibghat continued to support his colleagues and provide his expert knowledge and assistance for the benefit of clients. An exceptional advocate, he will be remembered for his fierce dedication to justice and to the principles of equality and diversity.
Sibghat Kadri QC (pictured here), the former Chairman of the Society of Black Lawyers, was called to the Bar in 1969. He was appointed Queen's Counsel in 1989 and subsequently a Bencher of the Honourable Society of the Inner Temple. His activism began early in his life. He was elected General Secretary of Karachi Students Union and was arrested for opposing martial law in Pakistan and languished in prison for six months for opposing General Ayub Khan's regime. After coming to the UK to train as a lawyer, Kadri came to the forefront in the struggle against racial discrimination in the legal education and at the Bar.  He went on to become a leading civil rights lawyer and an authority on immigration laws, Sharia law and race relations in Britain.
3PB's Head of Chambers, David Berkley QC, said: "I have known Sibghat personally for over thirty five years. Sadly, he's only been with 3PB for a few years, but he will be forever remembered as a remarkable and courageous lawyer, hugely respected by fellow barristers, students and clients alike. His contribution to the disadvantaged and disenfranchised was immense. A fearless campaigner against racism, injustice and inequality, he was for many a leading voice both in court and outside for the rights of diverse communities suffering from disadvantage and ethnic inequality. Our thoughts and prayers are with Carita, Sadakat and Maria and his two grandchildren, as well as his many friends, at this exceptionally difficult time."