Jonathan Gaydon secures high profile result before Senior Costs Judge
13th November 2023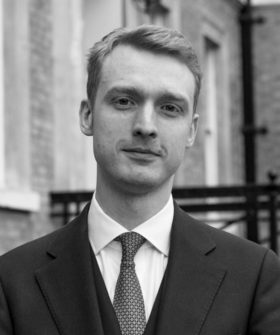 3PB Barristers' (3 Paper Buildings) Jonathan GaydonJonathan GaydonCall: 2013 has successfully represented the Claimant in Kenton v Slee Blackwell PLC [2023] EWHC 2613 (SCCO) - a case concerning the impact of solicitor-client estimates. Jonathan succeeded in obtaining a costs refund of over £200,000 for the Claimant.
The Claimant instructed the Defendant to act for her in a professional negligence claim against another firm. The claim went on to settle before issue at mediation. The Claimant was subsequently billed a sum for costs far in excess of the Defendant's estimate.
The Senior Costs Judge Gordon-Saker found that the Claimant had been "given a hopelessly inaccurate estimate" and had relied upon that estimate when deciding to instruct the Defendant. In the circumstances, the Court held that the amount which the Claimant "should reasonably be expected to pay must be a figure close to the estimate upon which she relied". The bill for profit costs and success fee was reduced to £60,000 plus VAT.
The judgment of the Senior Costs Judge is significant and has been widely reported. Further details of the case can be found in the following article by The Law Society Gazette.
Jonathan was instructed by Andrew Thomas of Walker Thomas LLP.
Jonathan is a specialist clinical negligence, personal injury, inquests, public law and costs barrister. To contact or instruct Jonathan, please contact Senior Practice Manager Edward Holdstock via email or call 01962 868 884.