Celebrating role models on International Women's Day
8th March 2022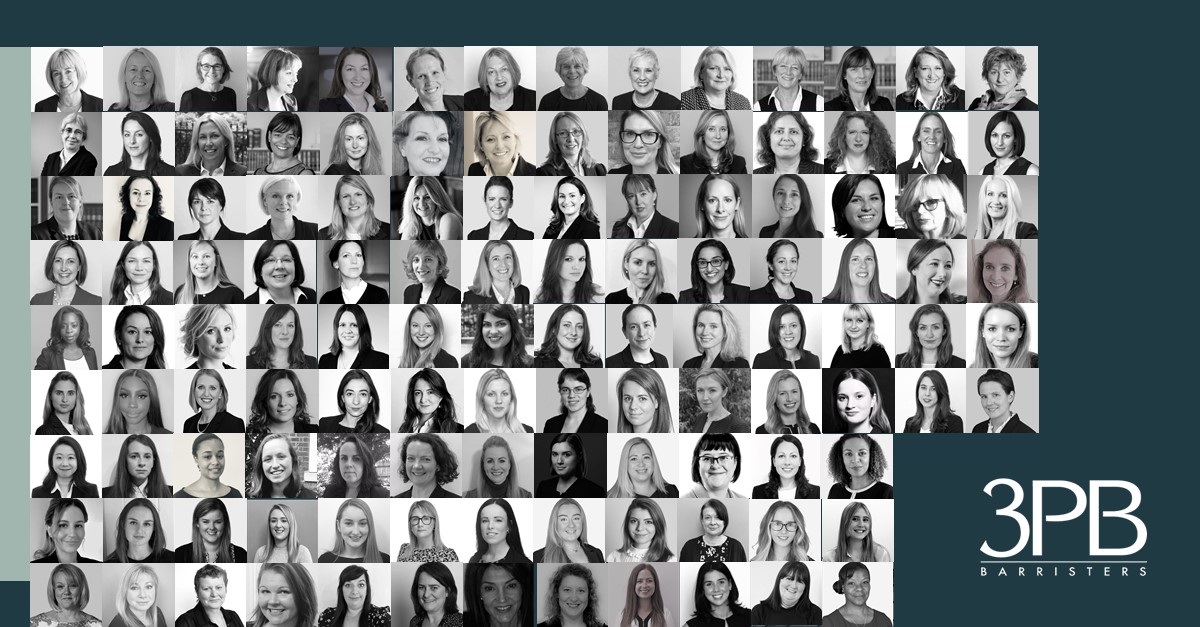 Today, International Women's Day (8 March), gives us an opportunity to celebrate the amazing collection of 3PB women working at the Bar across all areas of practice, not just today, but every day.
During the last 12 months there have been far too many career milestones reached by women who call 3PB their professional home than we could possibly do justice to here.
Some of these include three female barristers being appointed as Recorders including Lydia Pemberton, Emma Southern, and Nicola Talbot-Hadley. Also in the last 12 months, Gemma White was appointed as a part-time Deputy District Judge to officiate in the Magistrates Courts. Gemma was called to the Bar in 2009 and specialises in crime, sports, and regulatory law, particularly across the Western Circuit.
Her appointment followed hot on the heels of Berenice Mulvanny's appointment to the Crown Prosecution Service (CPS) approved advocates panel; news that specialist criminal law barrister Elisabeth Bussey-Jones was made a Judge of the First-tier Tribunal assigned to the Health, Education and Social Care Chamber to exercise the Mental Health Jurisdiction; and the admission of Jane Rowley to be a Circuit Judge on the South Eastern Circuit.
Also in the last 12 months, family barrister Rachael Goodall became a District Judge sitting on the Western Circuit; whilst Sunyana Sharma became an Assistant Coroner for Hampshire, Southampton and Portsmouth.
Return to the Bar after career break
This year we were also delighted to welcome Antonia Jameson back to 3PB, having spent 12 years away from the Bar as a full-time mother, to practice in the fields of personal injury, clinical negligence and inquests.
We also welcomed Francisca da Costa back to 3PB's formidable crime team. Francisca spent 6 years away from the Bar raising her family before re-joining us to specialise again in criminal law.
QC appointment
3PB's Lucy Hendry KC achieved the highest status afforded to practising barristers this year when she was appointed as Queen's Counsel. Having taken a career break from the Bar of some nine years to raise a family before returning to the Bar, Lucy's achievement is heartening.
Improved diversity statistics
In the summer of 2021, The Lawyer recognised 3PB for achieving the largest increase in female tenants over the last ten years – up 9 % to 42%. There was also a 40% rise in female silks as a % of its total number of barristers over the same time period.
Overall 3PB has increased the number of tenants by 33.7% from 163 to 218 barristers over the last five years; an achievement which saw it featured as the fastest growing chambers in a report from The Lawyer on the Top 30 sets in the UK.