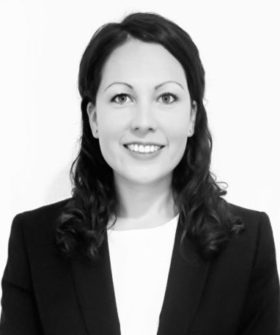 Victoria Hamblen
Year of Call: 2018
Email Address: [email protected]
Telephone: 01865 793736

Clerks Details
Clerk Name: David Fielder
Clerk Telephone: 020 7583 8055
Clerk Email:

[email protected]
Clerk Name: Patrick Robson
Clerk Telephone: 01865 793 736
Clerk Email:

[email protected]
Clerk Name: Patrick Steptoe
Clerk Telephone: 01865 793 736
Clerk Email:

[email protected]
Property and Estates
Victoria is well placed to handle the full breadth of residential and commercial property disputes. She takes an analytical approach to her work, working closely with clients to identify and address potential weak points in a case.
Recent work includes:
Public and private nuisance
Trespass
Easements (identification, interpretation and enforcement)
Rights of way disputes
Breaches of covenant
Prescription Act
Commercial and residential landlord and tenant disputes, including rent arrears and alleged breaches of landlord obligations
Possession hearings
Victoria is experienced in settling pleadings on claims involving injunctions, declarations and damages. She has also advised on a wide range of property disputes as to the benefit of a right of way, and nuisance. Victoria has previously assisted and advised on cases relating to proprietary estoppel and restrictive covenants, as well as broader land development planning cases, relating to Local Authority strategic environmental assessments and sustainability appraisals.
Victoria is particularly interested in handling cases relating to nuisance, which relate to broader environmental issues, and seeks to further develop this specialism. She has notable experience advising on pro-bono cases relating to a wide range of environmental impact issues. She welcomes cases which have an international dimension and representing in diverse forms of alternative dispute resolution.
Instructing solicitors have praised Victoria, stating: "I have no doubt that the kindness Victoria showed the client gave them the confidence to deliver their evidence as they did."

One client enthused: "…thank you for fighting my corner and securing a fairer settlement for me. I am very grateful for your professional tenacity and skill." Whilst another client noted: "Thanks to Victoria for working her magic so that we got the right result.
View Full CV