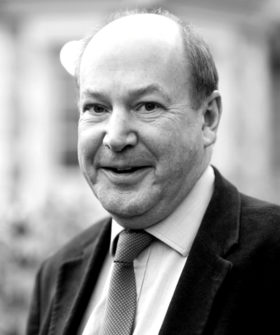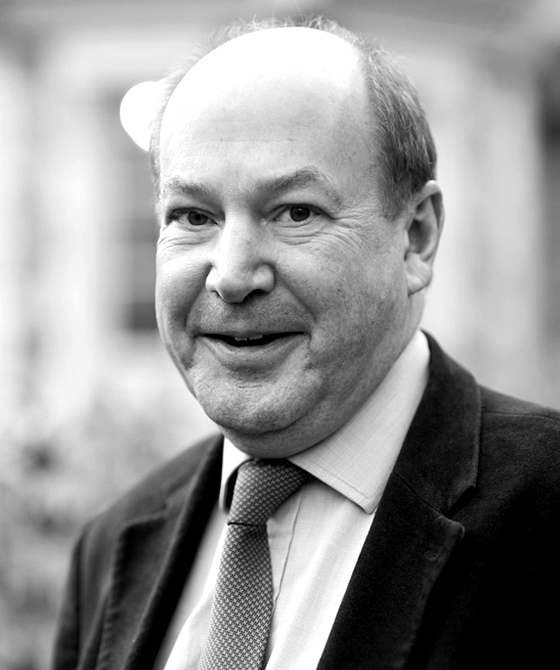 Richard Tyson
Year of Call: 1975
Email Address: [email protected]
Telephone: 0117 928 1520

Clerk Details
Clerk Name: Mark Heath
Clerk Telephone: 0117 928 1520
Clerk Email:

[email protected]
Public and Regulatory
Richard has extensive experience in healthcare regulatory work. He principally acts for the General Medical Council in its fitness to practice panels. He also defends in cases before the disciplinary panels of the General Dental Council, the Health Professions Council and the General Osteopathic Council. He has experience of Legal Assessing with the Nursing & Midwifery Council panels. In addition to his healthcare work Richard has acted for registered providers (such as care homes, care home managers and nurseries) in Care Standards Tribunal cases.
In his GMC work Richard has acted in a number of high profile cases, including the prosecution of medical experts engaged in child protection cases, such as Professor Southall (in one case over his involvement in the Sally Clark murder case after watching a television programme, and in another over his behaviour towards certain parents and his keeping of "secret" files on a number of his child patients), and Dr Paterson (whose "specialism" was in temporary brittle bone disease). He has prosecuted doctors of many disciplines with wide ranging allegations of misconduct - from a consultant psychiatrist's treatment of transsexuals to a consultant gynaecologist's treatment of, and fraudulent behaviour towards, her fertility patients.
Richard's healthcare regulatory work is both advisory and in front of panels. This involves a thorough grasp of the law and practice in this developing area.
Notable cases
Dr David Southall v The General Medical Council [2009] EWHC 1155 (Admin) in the Administrative Court
Dr David Southall v The General Medical Council [2010] EWCA Civ 409 in the Court of Appeal
'Recognised for his advocacy in healthcare-related professional discipline matters, including both the defence and prosecution of healthcare professionals. He is also experienced in prosecuting on behalf of the GMC, and advocating for clients before Fitness to Practice Panels.
Recent work: Acted for the GMC in GMC v Dr Grant, a case concerning a private GP's incompetent involvement in a child sexual abuse case.'
Chambers UK 2017/Professional Discipline - The Regions (Bar) - Band 2

'Reputed in medical and social care disciplinary actions. He frequently prosecutes before the GMC's Medical Practitioners' Tribunal Service
Strengths: "He is a solid practitioner who fights for his clients but in an articulate way." "He's a bright and astute advocate who doesn't take stupid points."'
Chambers UK 2016/Professional Discipline - The Regions (Bar) - Band 2

'regularly prosecutes fitness to practice cases on behalf of the GMC.
Expertise: "He deals with a difficult case with aplomb."
Recent work: Represented the GMC at the Court of Appeal in relation to disciplinary proceedings against a doctor who faced a number of allegations, including accusing a mother of murdering her child.'
Chambers UK 2015/Professional Discipline – The Regions

'has a strong reputation in the medical and social care disciplinary sector. He regularly prosecutes before the GMC's MPTS.'
Chambers UK 2014/Professional Disciplines – The Regions

'For his professional discipline expertise at the London Bar. Richard  "knows what he is doing" when it comes to medical and social care disciplinary cases and is "impeccably fair" according to sources. He frequently prosecutes before the GMC's MPTS'
Chambers UK 2013

'...received due recognition for the quality of his work before the GMC and the Care Standards Tribunal. His client care skills are described  are descried as "exceptional" and solicitors "look forward to instructing him".'
Chambers UK 2012

'His practice covers the spectrum of family law cases.'
Legal 500 2017/Regional Bar - Western Circuit, Family and children law – Leading juniors

'Recommended for brain damage cases.'
Legal 500 2017/Regional Bar - Western Circuit, Personal injury and clinical negligence – Leading juniors

'Very experienced in healthcare work.'
Legal 500 2017/Regional Bar - Western Circuit, Regulatory, health and safety, and licensing – Leading juniors

'He presents with great skills and sensitivity"
Legal 500 2016/Regional Bar - Western Circuit:
Family and children law – Leading juniors
Regulatory, health and safety, and licensing – Leading juniors
Personal injury and clinical negligence – Leading juniors

'He has excellent client communication skills'
Legal 500 2015/Regional Bar - Western Circuit:
Family and children law – Leading juniors
Regulatory, health and safety, and licensing – Leading juniors
Personal injury and clinical negligence – Leading juniors

'A clinical negligence specialist who principally represents claimants in cases involving severe injuries.'
Legal 500 2014/South Eastern Circuit, Personal Injury and Clinical Negligence expertise

'a master of his brief'
Legal 500 UK Directory 2013/14 - Western Circuit, Family.

Expand recommendations
View Full CV