3PB Barristers raises over £1000 for the South West Legal Support Trust
18th October 2021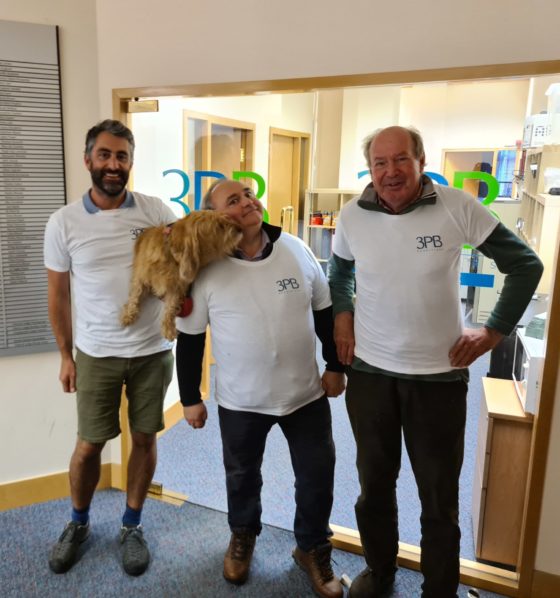 On Thursday 30th September, 3PB Barristers joined the rest of the Bristol legal community on the Bristol Legal Walk 2021.
3PB Barristers, staff, and 3 ½ year old Basset Fauve De Bretagne, Mabel (pictured here with Tom Cox, Lachlan Wilson and Richard Tyson) walked 10km around Bristol City Centre and raised over £1000, all of which will go to help  free legal advice charities in and around Bristol.
To find out more about the South West Legal Support Trust, visit their website here.