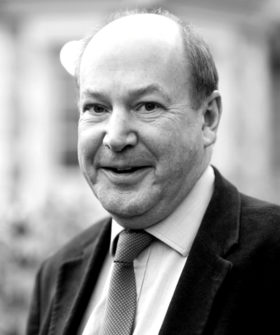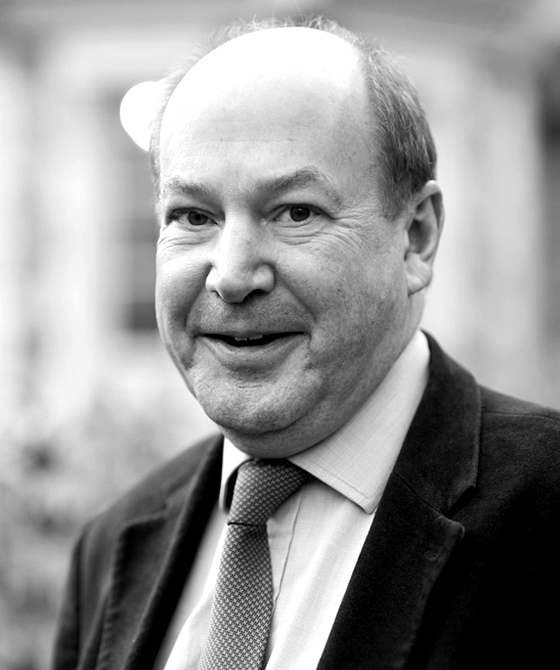 Richard Tyson
Year of Call: 1975
Email Address: [email protected]
Telephone: 0117 928 1520

Clerk Details
Clerk Name: Mark Heath
Clerk Telephone: 0117 928 1520
Clerk Email:

[email protected]
Clinical Negligence
Acting principally for Claimants, Richard Tyson's clinical negligence practice has long complemented his principal practice in healthcare regulation.
His current cases:
One against London's leading children's hospital where a child developed a stroke, leading to significant disability, in the course of an operation to correct the shape of her head. Negligence is alleged against the consultant paediatric neurosurgeon who conducted the operation using a novel approach.
Another against a major London teaching hospital where, following a Serious Untoward Incident Investigation report, liability is not in issue, but the assessment of damages is a real challenge in light of the client's other medical conditions and financial circumstances. The negligence is alleged against a consultant obstetrician and gynaecologist and his team.
In a third current case Richard is acting for a consultant radiologist who is accused by his Trust of over claiming for the interpretation of scans out of his contracted hours. Having in the recent past prosecuted a fraud case involving a consultant for the GMC at a Fitness to Practice Panel, Richard's familiarity with NHS consultant's Job Plans and the workings of the NHS Counter Fraud Service have proved of great value.
Richard is also acting for a Defendant NHS Walk In Centre where failure to diagnose a condition is alleged against a community practice nurse.
Richard's expertise in handling cases, including brain damage cases, with a plethora of experts is a particular specialty – both within and without the Rehabilitation Code.
Notable cases:
Kenth v Heimdale Hotel Investments Ltd [2001] TLR 3 July 2001 CA - (on acceleration of pre-existing back condition)
Staples v West Dorset District Council [1995] 93 LGR 536 CA - (on liability for an injured visitor to a public open space - the Cobb at Lyme Regis)
Richard is a Recorder with a "civil ticket", which involves trying multi-track personal injury actions. He has also lectured to solicitors and other professional bodies on personal injury and healthcare.
'Recognised for his advocacy in healthcare-related professional discipline matters, including both the defence and prosecution of healthcare professionals. He is also experienced in prosecuting on behalf of the GMC, and advocating for clients before Fitness to Practice Panels.
Recent work: Acted for the GMC in GMC v Dr Grant, a case concerning a private GP's incompetent involvement in a child sexual abuse case.'
Chambers UK 2017/Professional Discipline - The Regions (Bar) - Band 2

'Reputed in medical and social care disciplinary actions. He frequently prosecutes before the GMC's Medical Practitioners' Tribunal Service
Strengths: "He is a solid practitioner who fights for his clients but in an articulate way." "He's a bright and astute advocate who doesn't take stupid points."'
Chambers UK 2016/Professional Discipline - The Regions (Bar) - Band 2

'regularly prosecutes fitness to practice cases on behalf of the GMC.
Expertise: "He deals with a difficult case with aplomb."
Recent work: Represented the GMC at the Court of Appeal in relation to disciplinary proceedings against a doctor who faced a number of allegations, including accusing a mother of murdering her child.'
Chambers UK 2015/Professional Discipline – The Regions

'has a strong reputation in the medical and social care disciplinary sector. He regularly prosecutes before the GMC's MPTS.'
Chambers UK 2014/Professional Disciplines – The Regions

'For his professional discipline expertise at the London Bar. Richard  "knows what he is doing" when it comes to medical and social care disciplinary cases and is "impeccably fair" according to sources. He frequently prosecutes before the GMC's MPTS'
Chambers UK 2013

'...received due recognition for the quality of his work before the GMC and the Care Standards Tribunal. His client care skills are described  are descried as "exceptional" and solicitors "look forward to instructing him".'
Chambers UK 2012

'His practice covers the spectrum of family law cases.'
Legal 500 2017/Regional Bar - Western Circuit, Family and children law – Leading juniors

'Recommended for brain damage cases.'
Legal 500 2017/Regional Bar - Western Circuit, Personal injury and clinical negligence – Leading juniors

'Very experienced in healthcare work.'
Legal 500 2017/Regional Bar - Western Circuit, Regulatory, health and safety, and licensing – Leading juniors

'He presents with great skills and sensitivity"
Legal 500 2016/Regional Bar - Western Circuit:
Family and children law – Leading juniors
Regulatory, health and safety, and licensing – Leading juniors
Personal injury and clinical negligence – Leading juniors

'He has excellent client communication skills'
Legal 500 2015/Regional Bar - Western Circuit:
Family and children law – Leading juniors
Regulatory, health and safety, and licensing – Leading juniors
Personal injury and clinical negligence – Leading juniors

'A clinical negligence specialist who principally represents claimants in cases involving severe injuries.'
Legal 500 2014/South Eastern Circuit, Personal Injury and Clinical Negligence expertise

'a master of his brief'
Legal 500 UK Directory 2013/14 - Western Circuit, Family.

Expand recommendations
View Full CV