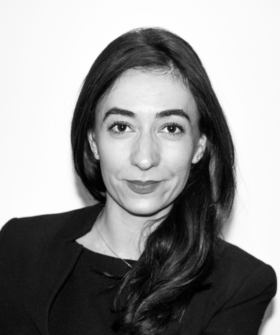 Mariya Peykova
Year of Call: 2013
Email Address: [email protected]
Telephone: 0330 332 2633

Clerk Details
Clerk Name: David Fielder
Clerk Telephone: 020 7583 8055
Clerk Email:

[email protected]
Public and Regulatory
Public law barrister Mariya Peykova has extensive experience in advising and acting on matters which raise complex human rights issues. Her background in international law, and her work both for the Government Legal Department and prior to pupillage, gives her a unique background which is far beyond her qualification.
Notable cases
Advising a large international company on the merits of defending a claim alleging a breach of article 8 ECHR. The case involved questions regarding the company's potential status as a 'public authority' under s.6 (3) of the Human Rights Act 1998.
Advised a claimant on the merits of a potential judicial review claim arising out of his detention under s.135 of the Mental Health Act 1983.
Assisted with the investigations, research and drafting of the International Bar Association's report on the fairness of the Libyan regime trials, during which 37 Qaddafi-era officials, including Saif al-Islam Qaddafi and Abdullah al-Senussi, were tried on charges of war crimes and other offences by a Libyan court in Tripoli. Relying on data collected by UNSMIL, Mariya worked with a team of lawyers led by Dr Mark Ellis to assess the fairness of the trials held in Tripoli.
View Full CV