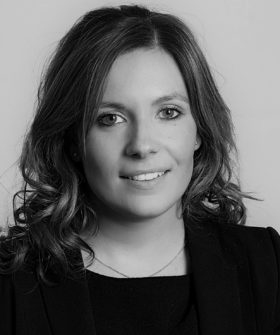 Amy Lush
Year of Call: 2013
Email Address: [email protected]
Telephone: 01962 868 884

Clerk Details
Clerk Name: Robert Leonard
Clerk Telephone: 01202 292102
Clerk Email:

[email protected]
Family
Amy Lush is a highly respected - and rated by both Chambers & Partners and Legal 500 - family barrister, specialising in children and divorce.
Private law children
Amy regularly acts for applicants and respondents, including rule 16.4 Children's Guardians, grandparents and intervenors, in all aspects of private law children proceedings. She is experienced in representing parties involving:
Cases of implacable hostility/ intractable disputes/ parental alienation
Sexual abuse
Domestic violence
Mental health
Substance misuse, including prescription and illegal drugs and abuse of alcohol
Repeat offending
Relocation, both within the UK and outside the jurisdiction
Temporary removal from the jurisdiction
Appeals
Financial Remedies
Amy regularly acts for applicants and respondents in cases involving financial remedies from first directions appointments through to final hearings. She is experienced representing and advising parties involving:
Maintenance pending suit
Issues relating to disclosure
High net worth cases as well as cases with limited assets
Inherited wealth
Family businesses
Foreign assets
Non-matrimonial assets, including pre- and post- acquired assets
Special contribution
Personal injury awards
Applications to vary and enforce
Appeals.
Private FDR Hearings
Amy is available for private FDR hearings.
Direct Access
Amy is able to accept instructions from clients through the Public Access scheme or assist with ongoing matters.
Amy Lush has expertise advising on a range of children matters, including both public and private law issues. She handles a broad spectrum of issues including, relocation, non-accidental injuries and sexual abuse cases.
Strengths:
"She is very confident and you want her in your corner if you have tough elements in a case."
"Amy is fantastic."

Chambers UK 2024/Family/Children/Western Bar

"She is a tenacious advocate who is fair and pragmatic in her approach."
"She has shown a level of compassion and understanding with clients, competently and confidently advising them and managing expectations."
"Amy is an effective advocate with a reassuring manner."

Chambers UK 2023/Family/Children/Western Bar

Strengths: "She's really tactical in her advice and will look at things from many perspectives." "She's a capable barrister with a good, hard-working approach to her cases."

Chambers UK 2022/Family/Children/Western Bar

'Amy is thorough and always very well-prepared. Her attention to detail means that her advocacy is of a very high standard.'

Legal 500 2024/Family: Children and Domestic Violence)/Leading Juniors/Western Circuit

'Amy has a wonderful rapport with clients and is able to quickly put them at ease with her friendly yet professional approach. She is extremely hardworking, and has a focused mind.'

Legal 500 2023/Child Law (Public and Private)/Leading Juniors/Western Circuit

'Amy has a fantastic manner with clients and has a way of easing their anxieties and worries almost immediately. She is always well-prepared.'

Legal 500 2022/Child Law (Public and Private)/Leading Juniors/Western Circuit

'Very strong in communicating well with all types of client. Very strong legal knowledge, coupled with being highly adept at explaining to clients the relevance or otherwise of particular points. Even when delivering advice which is not what the client wants, skilled at explaining why and obtaining the client's understanding.'

Legal 500 2021/Child Law (Public and Private)/Leading Juniors/Western Circuit

'Attentive, efficient, and thorough.'

Legal 500 2020/Family and children law/Leading juniors

'Competent, great manner with clients and court staff alike.'

Thomson Reuters Report 2017

Expand recommendations
View Full CV