Adeo Fraser stars in ITV Central series 'In my shoes'
28th October 2021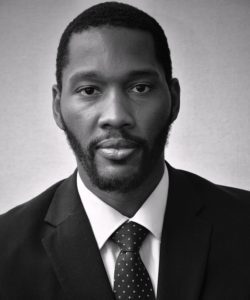 3PB's specialist family law barrister, Adeo FraserAdeo FraserCall: 2014 (pictured here) has appeared on ITV Central in a programme scheduled as part of Black History Month. Adeo features in 'In my shoes' which looks at what it's like to be black in Britain.
Adeo talks about his personal journey to becoming a barrister as a black man and the pressures he has faced over the years as a minority in the UK's legal sector and specifically at the UK Bar.
Adeo Fraser is passionate about equality and diversity. He supports various groups within the legal sector such as Birmingham Black Lawyers and is a keen public speaker.
Adeo is one of 3PB's equality and diversity officers and is actively involved with the groups initiatives to promote inclusion, equality and diversity within chambers and across the wider legal community. Adeo is also a member of the RuJohn Foundation, which seeks to provide the necessary educational tools for rural schools throughout Jamaica and select U.S. cities.
Watch the video here: