3PB's 'genuine specialists in education law' move up a rank in London Legal 500 results
4th October 2023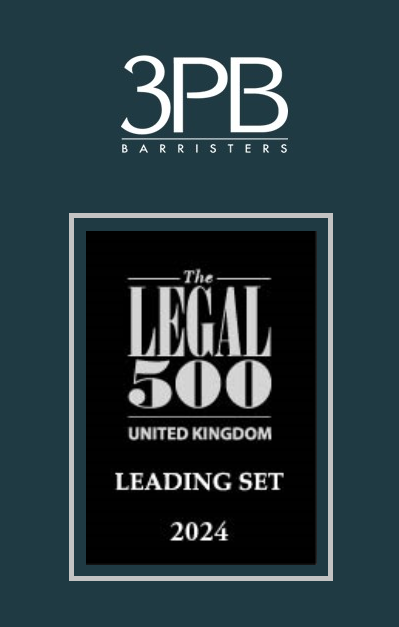 3PB is delighted to report the promotion of its Education law team to TIER 3 in London. The team has attracted a total of 9 rankings in the Legal 500's 2024 edition published today: 7 of our barristers are ranked in London, 2 of them are also recommended for the work they do in the Midlands and Wales.
This promotion in the Legal 500 follows a great year for the team, in which Alice de Coverley was nominated Lawyer of the Week in the Times; Katherine Anderson authored her book 'A Practical Guide to Education, Health and Care Plan Appeals in England'; and Charlotte Hadfield was nominated for "Public services and charities junior of the year" in the Legal 500 Bar Awards.
Clients praise 'A very strong education set with counsel always available for support, no matter the level of complexity.' 'The education team is fantastic and offers comprehensive and pragmatic advice.'  '3PB's [education] clerks provide a high level of support and ensure the information we provide gets to the right barristers every time. They are the lifeblood of the operation.'
Head of team Charlotte Hadfield commented: "Year in year out, our team applies its depth of skills and talent to deliver the best outcomes for the parties we represent and for our instructing solicitors. We thank our clients and the referees who have kindly taken part in the Legal 500 research."
Congratulations to Charlotte HadfieldCharlotte HadfieldCall: 1999, Katherine Anderson, Aimee Fox, Jennifer Agyekum, Emma Waldron, Alice de Coverley and Matthew Wyard.