3PB Property and Estates team celebrates 22 accolades in the latest Legal Directories publications
20th October 2023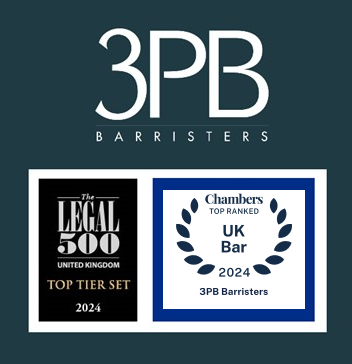 3PB is delighted to announce excellent rankings for its Property and Estates team across both Legal 500 and Chambers and Partners directories.
The team achieved a total of 22 individual rankings across four of our core circuits (Western, South Eastern, Midlands and London), as well as the team celebrating Tier 2 rankings for Property and Construction in South Eastern; Tier 2 rankings for Chancery, Tax and Probate in the Midlands and a Tier 3 ranking for Property and Construction in Western.
The team has been recognised for its  'broad range of expertise within chambers in relation to property matters, including development projects, planning, land use, lease renewals, mortgage disputes, and orders for sale' and has been described as 'a very good, approachable set.'; a 'go-to' chambers – […] primarily because they are very user-friendly.' Another client comments: '3PB's property and construction barristers inspire confidence, offer reassurance and put solicitors and clients alike at ease with their wealth of knowledge and effortless engagement.'
In the field of Chancery, Tax and Probate, our barristers have 'built a strong reputation for handling contentious probate disputes, with a particular focus on Inheritance Act claims and other private client matters. The team is well-equipped at handling matters related to both mediation and litigation.'
Led by 'very approachable' Chambers Director Mark Heath, the 'strong team of clerks' is praised across the board: 'Patrick Steptoe is extremely competent and efficient with enquiries.' ; 'Joe Townsend is a go-to, easy to engage and quick to respond clerk.'; 'Abi Griffin and Robert Leonard are always immensely helpful. Abi always offers a prompt response to routine instructions and Robert makes it easy to establish a relationship with a new barrister when the circumstances demand.' Finally, 'Matthew Scanlan and Joe Townsend in particular provide excellent service.'
Head of group, Matthew Cannings, commented: "We are delighted with this strong set of results for our group. The rankings and the great comments published are testament to the results our barristers deliver for our clients year in year out. Our barristers' talent, hard work and dedication pays off, superbly supported by our clerks.  A big thank you to all of our clients and referrers for your support this past year, we look forward to working with you all in this coming year".
Congratulations to William Webster, Paul Newman, Cheryl Jones, Joshua Dubin, Louise Worton, Antonietta Grasso, Matthew Cannings, Charles Irvine, Andrew Nicklin, Robert Weatherley and Oliver Ingham.