Sunyana Sharma extols the benefits of secondments for barristers in Counsel magazine
12th January 2021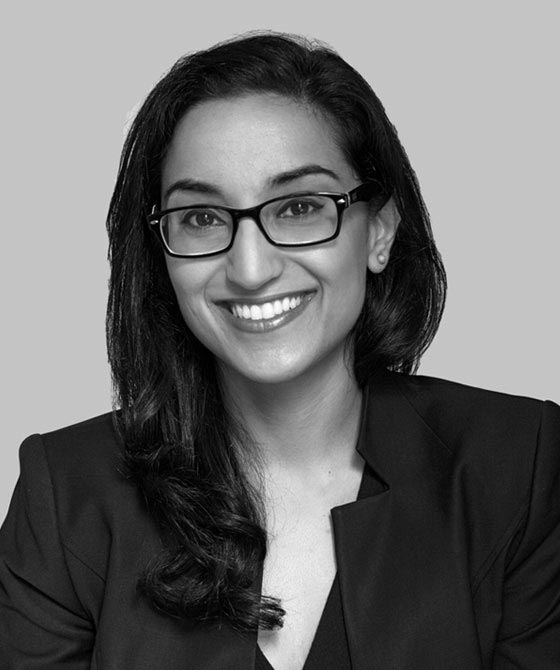 In July 2013, barrister Sunyana SharmaSunyana SharmaCall: 2006 started a whole new area of regulatory and disciplinary law when she took up a secondment as a Nursing and Midwifery Council (NMC) case presenter. For six months, she presented NMC cases up and down the country.
The birth of her daughter in 2016 brought fresh challenges in returning to private practice and doing a three-week trial in Manchester at the Medical Practitioners Tribunal Service when still breastfeeding and the realisation of why so many female colleagues leave the Bar when they have kids. The part-time secondment with National Grid plc as a health, safety and environmental specialist legal counsel to cover maternity leave in 2017 and 2018 have ben followed by a 10-month contract with the Financial Conduct Authority (FCA) as part of a team of enforcement lawyers investigating two high-profile financial institutions for money laundering regulatory breaches.
So what have these experiences taught her? Having a child does not have to hold you back. With babe in tow, she advised on the health and safety arrangements at a control of major accident hazard site, regulatory compliance of a major asset under the Fluorinated Greenhouse Gases Regulations 2015 and prepared witness interviews for senior leaders of a financial entity.
To read Sunyana's full article in Counsel magazine, please click here.
The contribution that secondment can make for barristers – both at these times of COVID-created uncertainty - and the improvements anyway to barristers' work practices and future client instructions are obvious. 3PB have long been prolific supporters of secondments for barristers at companies, regulators, other public sector institutions as well as law firms.
Sunyana Sharma is an inquest, professional disciplinary and maritime barrister at 3PB and a Steering Committee Member of BarNone. You can contact her on Sunyana.sharma@3pb.co.uk or via her clerk Chris Mitchell on 020 7583 8055 and chris.mitchell@3pb.co.uk.