Upper Tribunal confirms appeals can be brought against review decisions of the SEN Tribunal for Wales
2nd August 2022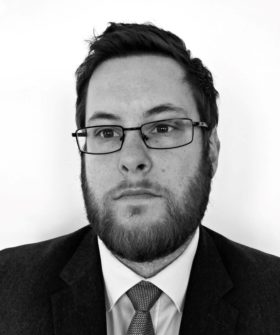 3PB education and public law barrister Matthew Wyard (pictured here) has succeeded in an important Upper Tribunal appeal in which the tribunal has confirmed that appeals can be brought against review decisions of the Special Educational Needs Tribunal for Wales. The decision was published yesterday 1 August.
The appeal in AB v Newport City Council [2022] UKUT 190 (AAC) concerned a decision by the Special Educational Needs Tribunal for Wales ("SENTW") to uphold Newport City Council's decision to cease to maintain S's Statement of Special Educational Needs ("SSEN").
S appealed to the UT against SENTW's decision not to review and, due to being in time, also against the review decision.
S's prime target of the challenge against the review decision was the long-held assumption by practitioners that one cannot appeal a SENTW review decision to the Upper Tribunal.
Click here to read Matthew Wyard's analysis of this case.
Read the tribunal's decision here.
Matthew was instructed by Christopher McFarland and Jing Jing Sun of Sinclairslaw.
Matthew Wyard is a public law barrister with a particular expertise in public law issues surrounding education, health and social care, as well as a complimentary expertise in data protection and a quickly developing practice in school land issues. He is a member of the Attorney-General's C Panel of Counsel to the Crown and sits as a Chair in the Valuation Tribunal. He acts in a broad range of public law proceedings for and against central and local government, educational institutions, regulators and corporates.
To instruct Matthew, please contact Practice Director Chris Mitchell on chris.mitchell@3pb.co.uk or call him on 020 7583 8055.