3PB and Partners in Costs discuss QOCS, Precedent T and cost management rule changes
26th November 2020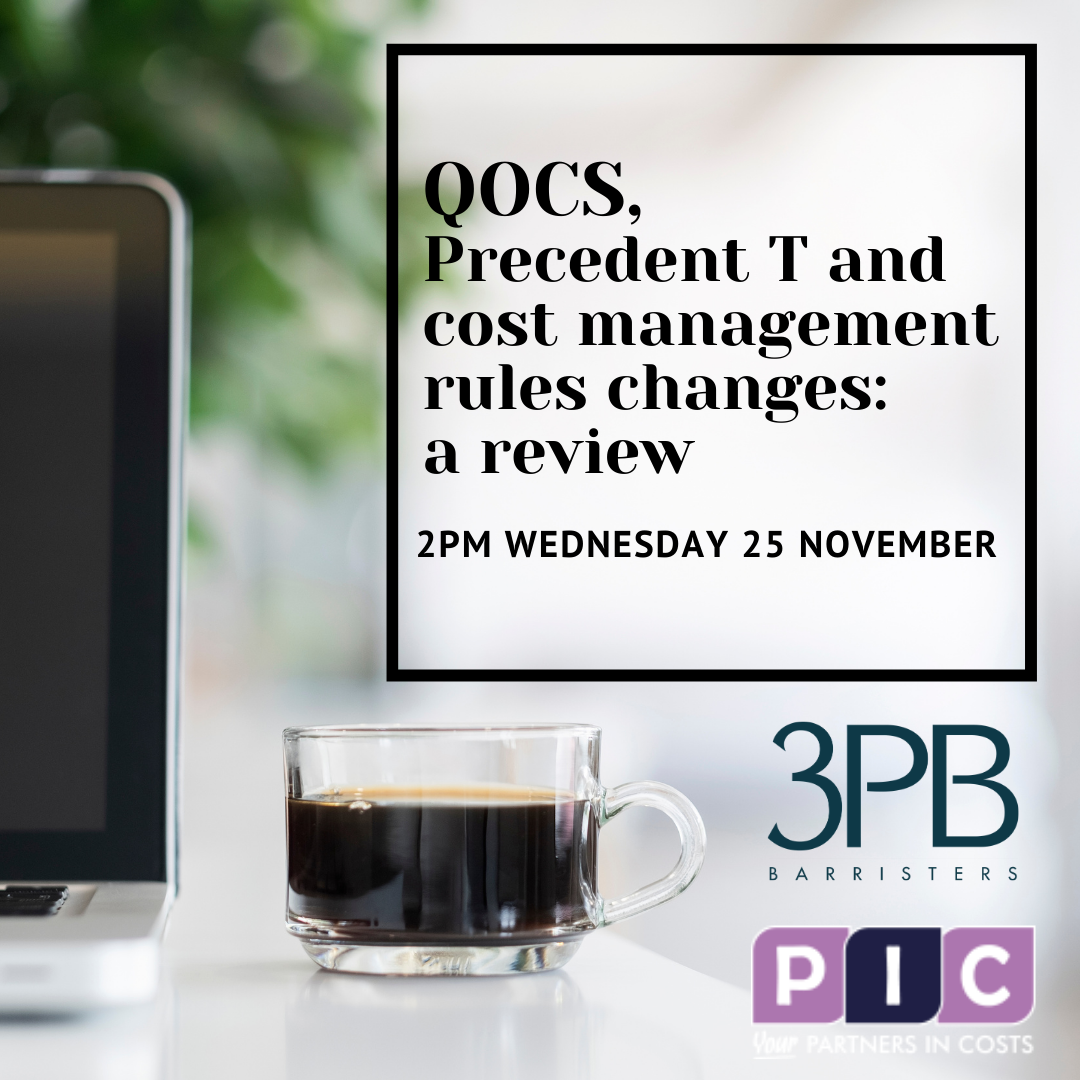 3PB Barristers and Partners in Costs reviewed QOCS, Precedent T and cost management rules changes in a very well-attended webinar on 25 November.
3PB Barrister Mark SullivanMark SullivanCall: 1997 looked at "Qualified one way costs shifting (QOCS) - Opportunities & Pitfalls. A Review of Recent Case-Law". Comments include a look at the scope of QOCS and the limitations on costs protection set out in CPR Parts 44.14 and 44.15, with particular reference to recent High Court and Court of Appeal decisions, including Cartwright v Venduct Engineering, Commissioner of Metropolitan Police v Brown and Ho v Adelekun.
PIC Legal Costs and National Training Manager Dominic Woodhouse examined "Precedent T and the October 2020 changes to the Costs Management rules". His presentation reviewed the changes made to Costs Management by the Civil Procedure (Amendment No. 3) Rules 2020 and the 122nd Practice Direction update, what you need to do when seeking to vary a budget, and the essential points to consider when seeking to establish a significant development.
Watch the webinar back again here: