3PB Head of construction and neutrals Peter Collie to speak at the UAE-English Law Day in Dubai on Thursday 25 November
22nd November 2021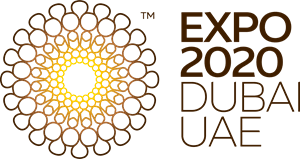 Head of Construction and Neutrals Group Peter Collie will talk at the UAE-English Law Day, part of a panel focusing on Sustainable construction and renewable energy on Thursday 25 November at the Waldorf Astoria Dubai International Financial Centre, Al Mustaqbal St - Za'abeel - DIFC - Dubai.
Click here to view the event's programme and to book your space.
The event is part of the UK Legal Services trade mission to the UAE from 22 to 26 November which 3PB Chief Executive Simon Astill and Peter Collie have joined. The trade mission, led by Lord David Wolfson of Tredegar, QC (Parliamentary Under-Secretary of State for Justice), will see a delegation of legal professionals take part in a series of roundtables and networking events in Dubai.
Peter Collie is a dual qualified construction professional and barrister. He has 38 years' experience in the construction industry and has worked as legal adviser on major projects around the world. Peter has particular expertise in dispute resolution, acting mainly as an independent neutral (Arbitrator, Adjudicator, Dispute Board and Mediator) and as a party adviser.  Peter has had over 250 appointments as an independent third party dispute resolver.  Peter spends an increasing period of time assisting parties avoid disputes by combining his legal, neutral and practical skills to understand and then avoid risk.
For more information, please contact Steve Evers or Joe Townsend.