Nick Robinson successfully defends in a number of notable cases this summer
28th September 2021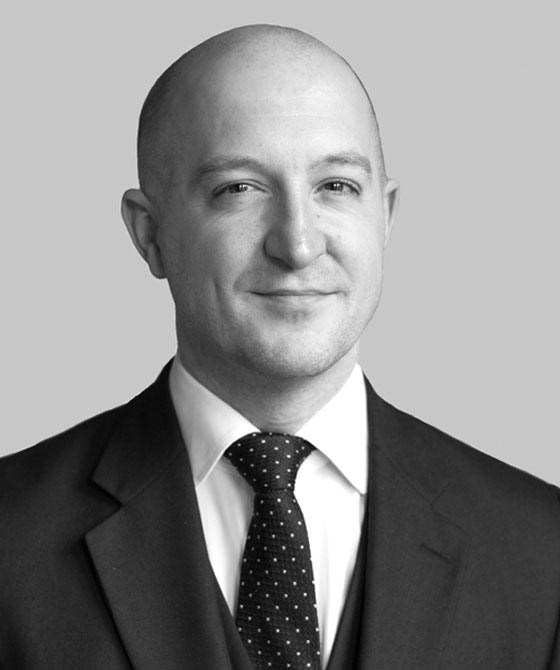 3PB criminal defence barrister Nick Robinson (pictured here) has defended in a number of notable cases this summer, which stand out for their unusual facts and the exceptional nature of the results.
In R v AR (Southampton Crown Court), Nick defended a man at his sentence hearing in respect of an offence of Possessing a Prohibited Firearm, a sawn-off shotgun. He fell to be sentenced to a mandatory minimum sentence of 5 years' imprisonment. The case involved extensive legal argument and with reference to the recently published sentencing guidelines for firearms offences and the relevant case-law. The defendant who was from St Kitts and Nevis had purchased the item from a car boot sale and he averred that he genuinely believed it to be an antique. He had no knowledge it was illegal. He had no links to crime. The firearm had never been used. He had cooperated with the authorities. He was a man of hitherto good character. He pleaded guilty. Nick successfully persuaded Mr Recorder Bowes QC to find exceptional circumstances to justify the imposition of a suspended sentence order.
In R v VS (Southampton Crown Court), Nick successfully defended a man charged with an Attempt Wounding with Intent. VS was being pursued by four police officers in two armed response vehicles and was driving a stolen quad bike. When stopped in the street one of the officers disembarked and it was alleged that Nick's client tried to run him over thereby attempting to cause him really serious harm. The four officers each gave evidence to the effect that the defendant deliberately drove the quad bike directly at the officer and had the complainant officer not jumped out of the way, he would have been seriously injured. Nick cross-examined the four officers to the effect that they were either untruthful or mistaken in their evidence. The trial concerned issues of alleged collusion and police misconduct relating to the unavailability of video camera equipment from each of the police vehicles. The jury unanimously acquitted Nick's client in less than 40 minutes.
Other notable successes this summer include the following:
R v JF – Community order achieved for a young client who pleaded guilty to being concerned in the supply of Class A and B drugs.
R v DF – Not guilty verdict following a trial by jury for a client charged with a serious assault.
R v NV – Not guilty verdicts for a client charged with offences of drugs supply and money laundering. Following legal argument the Crown offered no evidence.
R v BB – Not guilty verdict for a client charged with an Affray. Following legal argument the Crown offered no evidence.
R v TB – Not guilty verdict for a client charged with being in possession of £70,000 of criminal property. The Crown offered no evidence as a result of Nick's defence case statement.
To see a record of many of Nick's other cases, please visit his profile here.
If you want to instruct Nick on any criminal defence case, please contact his clerk Katie West on katie.west@3pb.co.uk or Stuart Pringle on stuart.pringle@3pb.co.uk or by calling them on 0330 332 2633.