Mathew Gullick QC named as Lawyer of the Week by The Times
28th July 2022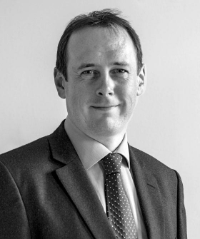 3PB's Mathew Gullick QCMathew Gullick QCCall: 2003Silk: 2021 has been named as Lawyer of the Week by The Times today, following the landmark judgment in favour of his client Mrs Lesley Brazel by the UK Supreme Court.
Mathew Gullick QC acted for Mrs Brazel, a school music teacher, in the Supreme Court. Mrs Brazel claimed that her employer was wrong to give her fewer days of paid annual leave because she worked only during the school terms.  The UK's highest court confirmed the rights of part-year and zero hours contract workers to the full 5.6 weeks' statutory paid holiday provided for under the Working Time Regulations 1998 and rejected the argument of the school that the entitlement of such workers should be reduced on a pro-rata basis.
Mathew Gullick QC was instructed to represent Mrs Brazel along with Lachlan WilsonLachlan WilsonCall: 1996 and Naomi WebberNaomi WebberCall: 2017. The full story about the case can be found here.
Click here to read the full interview with Mathew and find out a little more about him.