Jamie Johnston races to 3PB
21st April 2022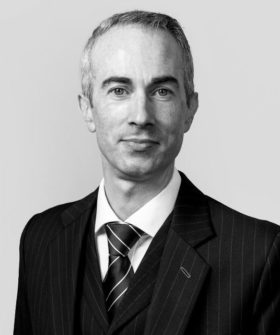 Civil law barrister Jamie Johnston (call: 2016), pictured here, has joined national chambers 3PB (3 Paper Buildings) from chambers in Newcastle and will be based at the now-large Birmingham office. He specialises in property and chancery, commercial disputes and sports law and has a busy practice in the High Court, County Court, tribunals and hearings.
Before coming to the Bar, Jamie spent ten years' building up and then selling a national franchising company so brings significant commercial pragmatism, robust negotiation skills and business acumen to his legal practice. His reputation as a 'business-person's barrister' sees him instructed and re-instructed in a wide range of disputes including property disputes, debt recovery, contractual breaches, agency contracts and faulty goods. He has also secured and defended applications for freezing injunctions in a variety of cases.
Jamie manages a portfolio of residential property so has a first-hand appreciation of landlords' concerns.  He is frequently instructed by landlords in residential and commercial cases for possession and forfeiture.  He also has substantial experience in deploying estoppel and equitable rights arguments on behalf of tenants.  Jamie acts in a range of TOLATA claims.
When not working as a barrister, Jamie maintains his love of sport and continues to train and compete in running and duathlon events at a national and international level and will be competing in this year's World and European Championships.
Matthew Cannings, Head of 3PB's Property and Estates team, said: We are all delighted at 3PB to welcome Jamie as a member of chambers. He is a very experienced advocate with a proven track record and will be a real asset to our burgeoning national team."