Pupillage Open Evening 2023
Thursday 30th Nov 2023
4:30 pm - 7:30 pm
3PB London, 3PB Birmingham, 3PB Bristol or via Zoom - please find in-person RSVP information below
Price: FREE
Register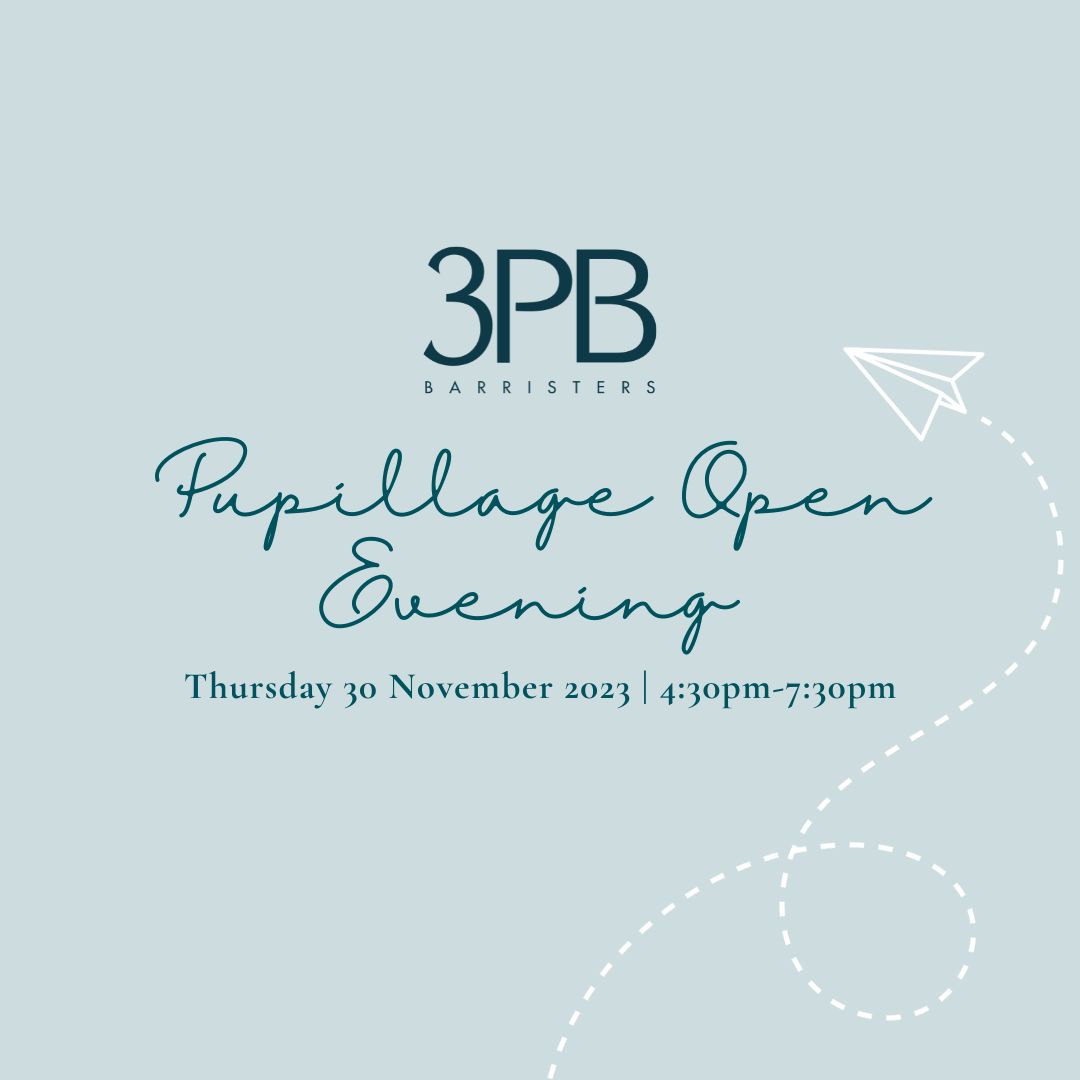 Join us for our annual pupillage open evening to learn about pupillage opportunities at one of the UK's largest chambers.
30 November 2023 | 4:30pm-7:30pm.
3PB offers the chance for pupils to experience many different areas of law across our six national locations. During the evening, you will have the chance to find out about pupillage at 3PB and hear what life is like as a barrister at our set, including opportunities to live and work around the UK.
Speakers will include 3PB's Chief Executive Simon Astill and Head of Pupillage Cheryl Jones, as well as speakers from each of our offices (London, Birmingham, Bristol, Bournemouth, Oxford and Winchester).
Join us in person at our London, Birmingham and Bristol offices, or attend via Zoom.
The evening will conclude with a networking session for our in person attendees, with an opportunity to meet some of our barristers.
To attend in person, please complete the form below.
To register on Zoom, please click here 
In person attendance is limited and spaces are offered on a first-come-first-serve basis.
Please note: London is now fully booked and we are operating a waiting list system from 23.11.2023. If you sign up to attend in person on or after this date, please wait for an email confirmation of a space. 
Please note: If you register for an in-person space but are unable to attend, please email [email protected] as soon as possible so that we can offer the space to one of your peers.
For any questions, please contact [email protected] or [email protected].
Pupillage Open Evening Sign-up - In-person attendee 2023
"*" indicates required fields
Venue Information
3PB London, 3PB Birmingham, 3PB Bristol or via Zoom - please find in-person RSVP information below