Ian Charlton
Practice Director
Email Address: ian.charlton@3pb.co.uk
Telephone: 0121 289 4333

Ian started his clerking career in 1999 as a junior clerk at a large regional set of chambers in the Midlands, gaining experience in the specialist areas of Personal Injury, Clinical Negligence, Employment and Family Law.
In 2016, Ian joined 3PB as Centre Manager and with over 17 years' experience in chambers, brings a wealth of knowledge and understanding to the role.
Ians' duties include daily liaison with instructing solicitors, allocation of work, management of barristers' diaries and fee negotiation. As well as managing the barristers' practices and personal development, Ian is responsible for the planning, promotion and advancement of chambers across a number of different specialist practice groups.
Ian is married with two children and in his spare time enjoys looking after his son and daughter, ferrying them to various activities.
Ian is a member of the Institute of Barristers Clerks.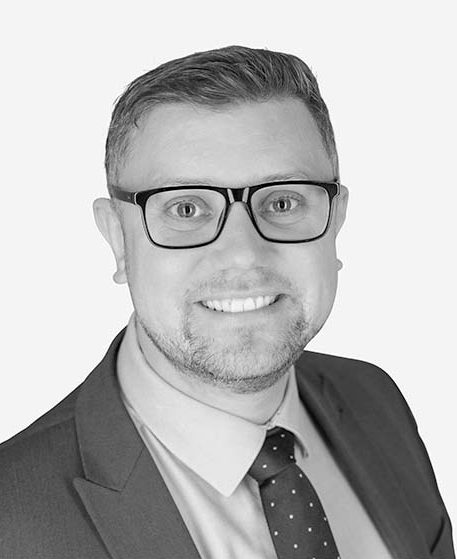 Recommendations
"The knowledge and experience of the barristers with the support of their clerking team is extraordinary." "The clerks are excellent and trustworthy in their recommendations." "The clerking at 3PB is excellent. The clerks are efficient and proactive. They work well as a team and give second-to-none customer service." Robert Leonard and Ian Charlton are the family practice directors.
Chambers and Partners 2021
Client service: "In the professionalism of their clerking and the range of counsel available, I have never failed to be impressed by 3PB." "They are well organised and forward-thinking." "My overall impression is excellent, from clerks to counsel and everything in between. They have fantastic teamwork." Robert Leonard and Ian Charlton are family practice directors.
Chambers and Partners 2020
'Extremely good service from the clerks and especially Ian Charlton there who is always there to assist and discuss cases to find the right counsel for the job.'
Legal 500 UK Bar 2022
"Ian Charlton leads an excellent clerking team at 3PB and is a real asset to his chambers and the reason many solicitors make 3PB one of the first chambers they approach when looking to instruct counsel. He is friendly, professional and reliable and can be trusted to only ever offer someone who he knows has the right skills and experience for the case in question. The whole clerking team are always very prompt in responding to enquiries, reliable and professional."
Legal 500 UK Bar 2021
'The warmest, most caring clerk – he will do everything possible to help solicitors find appropriate counsel'
Legal 500 UK Bar 2020