Edward Holdstock
Senior Practice Manager
Email Address: [email protected]
Telephone: 01962 868 884

Edd joined Chambers in 2015 as a Practice Manager and has since been promoted to Senior Practice Manager.
He began his clerking career in 2003, working at a civil chambers for 3 years before moving to a leading common law set in The Temple where he worked for 10 years.
Edd clerks various areas of civil law, with a particular focus on personal injury. He is responsible for several key client relationships as primary contact & plays a lead role in all aspects business development.
When not looking after his young daughter and dog, Edd is a keen cook and a fan of red wine & Fulham Football Club.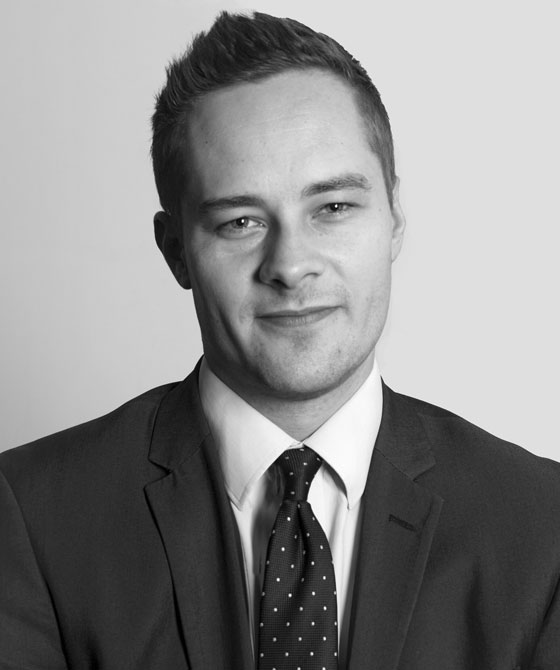 Recommendations
"The clerks provide an excellent service. They always give a very prompt service. David Snook and Edd Holdstock are stand-outs."
Chambers and Partners 2023
'Edward Holdstock is friendly, approachable and goes out of his way to assist you.'
'Edward Holdstock is also fantastic; he knows his barristers inside out and readily grasps the needs of an instructing solicitor.'
Legal 500 UK Bar Directory 2024
'Edward Holdstock and Stuart Pringle provide excellent service and support.'
Legal 500 UK Bar Directory 2023
'The clerks are excellent, particularly Edward Holdstock. He always goes above and beyond to assist me with counsel, even if it's very last minute.'
Legal 500 UK Bar Directory 2023
'The service received from the clerks' room is impeccable. They are efficient, professional and knowledgeable. They have the ability to offer counsel speedily whilst not losing sight of key issues, client needs and budget. Always willing. Edward Holdstock and David Snook are a force to be reckoned with.'
Legal 500 UK Bar Directory 2023
'Edward Holdstock is always helpful and polite'.
Legal 500 UK Bar Directory 2022
'Edward Holdstock is exceptional'.
Legal 500 UK Bar Directory 2022
'The clerks are excellent – particularly Edward Holdstock and David Snook – always available, they know their set, and are able to not only provide known barristers for the right cases, but recommend new barristers.'
Legal 500 UK Bar Directory 2022
'David Snook (Practice Director) and Edward Holdstock (Practice Manager) consistently demonstrate unparalleled levels of organization, client care and broad industry knowledge, ensuring that instructing solicitors are appropriately accommodated on each occasion.'
Legal 500 UK Bar Directory 2022
'David and Edward's level of service transcends simply arranging appropriate Counsel for hearing, they each recognize the importance of added value, collaborating widely to ensure their set go over and above for all of their clients.'
Legal 500 UK Bar Directory 2022
"The clerking team is excellent – always friendly, efficient and practical in their approach to getting things done and resolving problems. Dave Snook, Edward Holdstock, Russell Porter and Stuart Pringle are totally dependable and will always go out of their way to ensure a polished and professional service."
Legal 500 UK Bar Directory 2021
"The clerks are always inordinately helpful and will be creative in finding solutions to assist us. We have had a high level of service from everyone at 3PB – junior and senior counsel, clerking staff and Chambers Director. Patrick Robson looks after us very well. We also have good working relationships with Patrick Steptoe and Ed Holdstock, among others. I regularly speak with the Chambers Director Russell Porter. We believe that we have a very transparent and trusted relationship with 3PB. We like working with them and believe that that is reciprocated."
Legal 500 UK Bar Directory 2021
Expand recommendations