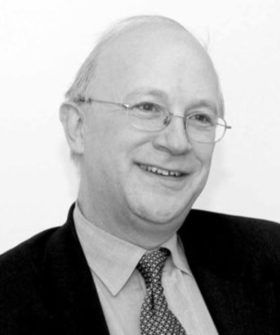 Rowan Planterose
Year of Call: 1978
Solicitor: 2004
Email Address: [email protected]
Telephone: 020 7583 8055

Clerks Details
Clerk Name: Stephen Evers
Clerk Telephone: 020 7583 8055
Clerk Email:

[email protected]
Clerk Name: Joe Townsend
Clerk Telephone: 020 7583 8055
Clerk Email:

[email protected]
Overview
Rowan Planterose joined 3PB's Construction & Engineering team in April 2019, after a long career with DAC Beachcroft.
Rowan specialises in complex construction and engineering disputes, and sits as an arbitrator and adjudicator, mediator, expert or  dispute board member. Much of his work comes from his panel appointments by RICS, TeCSA, RIBA and party and chair appointments on LCIA and ICC arbitrations. He is particularly known for international arbitration work, which has included Investment Treaty arbitration and has been rated in Legal 500 over recent years for international arbitration.
The majority of Rowan's work is within the energy and engineering field includes oil refining and drilling and
chemicals production, power generation from coal, oil, gas, waste and oil shale as well as structural, civil (including road building and tunnelling), mechanical and electrical, power generation, sewage disposal and hazardous waste disposal, food processing, railways, telecommunications. dredging and marine construction.
A Chartered Arbitrator, Solicitor and Barrister, Rowan is the co-author of "The Arbitration Act 1996: A Commentary", a leading textbook on the 1996 Arbitration Act (5th edition 2014, 6th edition in preparation) and author of the adjudication section of Bernstein's Handbook of Dispute Resolution.
Rowan is a frequent speaker/seminar course director on international arbitration and adjudication, mostly on behalf of RICS and CIArb. Formerly head of the exam board for CIArb, Rowan ran a Special Fellowship course in International Arbitration for CIArb. He is a regular speaker at Arbrix (RICS CPD for arbitration and adjudication) and in 2019 is the course director for Diploma courses in UAE and South Africa in International Arbitration for RICS. He also chaired a regular two-day workshop on the FIDIC international engineering contract. He remains an examiner for RICS Diploma courses in arbitration and adjudication and is external examiner for Leeds Beckett University's MSc Course in Construction law and Dispute Resolution.