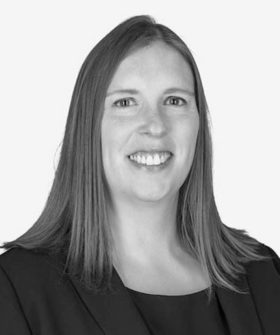 Hannah Bush
Year of Call: 2007
Email Address: [email protected]
Telephone: 0121 289 4333

Clerk Details
Clerk Name: Ian Charlton
Clerk Telephone: 0121 289 4333
Clerk Email:

[email protected]
Overview
Hannah Bush was called to the Bar in 2007 and began practice in the Midlands in 2008.  Hannah accepts instructions in all areas of family law.  She has particular experience in dealing with vulnerable clients and cases involving domestic abuse.
In 2013, Hannah was awarded a Pegasus Scholarship and spent six months working in New Orleans with lawyers who represent clients on death row.  This work developed Hannah's skills set.
In 2014 Hannah took a teaching position on the Bar Professional Training Course.  Hannah now combines teaching with practice at the bar.  Hannah has much experience in teaching advocacy.  She has also delivered advocacy training to junior practitioners in South Africa.
In May 2020, Hannah was appointed a Deputy District Judge and a part-time First Tier Tribunal judge after separate competitions.
Hannah has an approachable manner, giving practical advice to clients.
Expertise
Add this expertise to your shortlist

Public Law Care and Adoption

Hannah has experience at all stages of proceedings, from emergency applications, fact finding hearings through to final hearings.  She has been instructed on behalf of local authorities, parents, children, interveners and other parties in public law matters.  Hannah has been instructed on behalf of clients with cognitive impairment or capacity issues.  In particular, Hannah has experience in cases involving:

Domestic violence
Substance abuse
Neglect and emotional harm
Non accidental injury
Sexual abuse
Discharge of contact/placement orders
Applications for contact post care order/placement order.
Issues over the designated local authority.

Hannah has experience dealing with applications regarding disclosure.  She also has experience of applications under s17 Children Act 1989.

Private Law

Hannah has much experience dealing with child arrangement matters.  She has acted for parents, grandparents, children and other family members.  Hannah represents clients from first appointment to final hearing as well as fact finding hearings.  Hannah has undertaken cases involving:

Intractable disputes between parents regarding where a child should live
Allegations of abuse (emotional / physical and sexual)
Cases with significant local authority involvement
Cases involving relocation (national and international)
Hannah has much experience in applications for non-molestation and occupation orders.