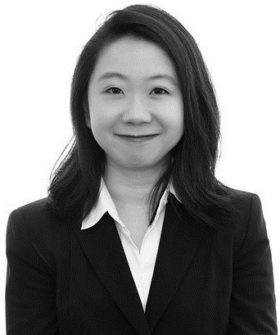 Dr Zhen Ye
Year of Call: 2016
Email Address: zhen.ye@3pb.co.uk
Telephone: 020 7583 8055

Commercial
Zhen has had exposure to high-level, multi-million pound commercial disputes, both before and after joined 3PB.  She is capable of advising on the application of commercial and contract law to complex, multi-party arrangements.
Zhen has a particular interest in cross-border commercial disputes and international arbitration, having studied competition law and financial regulations in a comparative context, and being involved in several international arbitration cases.
Her past experience include:
researching case law on implied indemnity for a pension dispute, discussing the possible legal arguments and producing first draft of advice; and
acting in extradition proceeding against a well-known Russian oligarch including drafting documents, reviewing witness statements for experts and preparing complex exhibits and proofing lengthy translations. Met all the court and client deadlines and worked in a team of 25 partners and associates.
Zhen also now frequently provides written advice, court advocacy, assisting clients in mediations on smaller-scale disputes such as contracts for building services and sale of goods claims.
Company law
In addition to her experience in corporate insolvency (see separate tab), Zhen has substantial experience in general company law matters and frequently appears and advises on matters such as applications to rectify the register of charges under the Companies Act 2006.
Insolvency and bankruptcy
Zhen is regularly instructed to advise and represent clients on the following insolvency and bankruptcy matters:
Partnership insolvencies
Creditors' Voluntary Liquidation
Creditors' Voluntary Arrangements
Zhen frequently appears at the winding-up court at the Rolls building.
Zhen also has experience in representing individuals in bankruptcy proceedings and frequently appears in London and in county courts for such cases.
View Full CV
Academic qualifications
BPTC, Very Competent, BPP Law School, London
GDL, Commendation, BPP Law School, London
PhD, Financial and Securities Regulation, Jesus College, Cambridge
MPhil Development Studies, High Pass, Darwin College, Cambridge
LLM Competition Law, Merit, University College London
LLB Law, First Class , Jilin University, China
Professional bodies
Chancery Bar Association
Property Bar Association
Society of Construction Law
Inner Temple