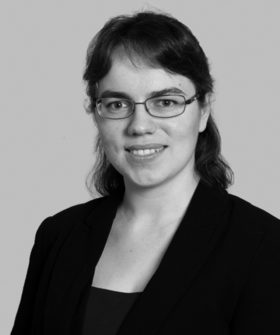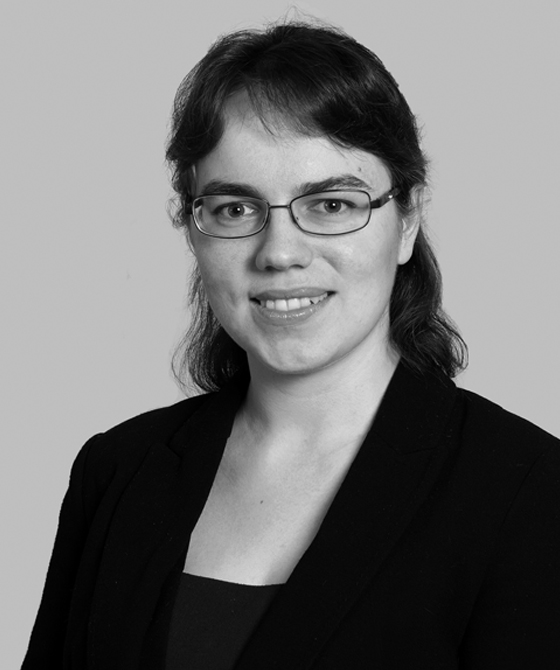 Antonida Kocharova
Year of Call: 2015
Email Address: [email protected]
Telephone: 01865 793 736

Clerk Details
Clerk Name: Robert Leonard
Clerk Telephone: 01202 292102
Clerk Email:

[email protected]
Property and Estates
Antonida regularly advises and represents clients in property law disputes at application hearings, mediations, CCMCs, PTRs and trials, as well as drafting necessary documents for issuing and defending claims. She undertakes work in all areas of property law including:
Boundary disputes and claims for trespass and nuisance
Disputes over covenants, easements and rights of way
Landlord and tenant disputes, including possession hearings and breaches of covenant and housing disrepair
Forfeiture and possession of commercial premises, including dilapidations and leasehold renewal proceedings
Assured agricultural occupancies
Service charge disputes
Applications under the Trusts of Land and Appointment of Trustees Act 1996
Inheritance Act claims and probate disputes
Proceedings relating to social housing, mobile homes and licensed premises
Registration issues
Vesting orders.
In addition to pure property work, Antonida is growing a particular specialism in cases where property and family issues overlap in the context of TOLATA applications. She has recently represented two clients in TOLATA/Schedule 1 cross-applications in the context of Islamic marriages (where a Nikah ceremony was not followed by a civil ceremony).
Notable cases have included:
R v R (2023) – Advised and drafted pleadings for parallel proceedings between siblings, as well as representing in defending application for occupation order.
L Ltd v A and A (2023) – Advising, representation, and drafting of standstill agreement in commercial claim by a shop owner against landlord for disrepair resulting in water damage to stock.
S v G (2023) – Successfully settled protracted boundary dispute at mediation.
Re W (2022) – Advised on Inheritance Act dispute between siblings.
S v G (2021) – Won appeal establishing an assured agricultural occupancy for estate overseer/farm manager.
S v B (2021) – Advised on and won preliminary issue trial on whether heads of terms reached at mediation were binding.
H&H v D&D (2021) – Advised parents who had sold their house to help their adult child purchase a house as to their rights in the annex built for them.
T v T (2021) – Possession hearing in probate context.
W and C v S (2021) – Advised on misrepresentation on sale of house.
S v P Ltd (2020) – Prepared claim for disrepair of roof on behalf of leasehold owner of flat.
B v F (2019) – Representing the claimant in possession proceedings between family members where defences were based on TOLATA constructive trust arguments and proprietary estoppel.
P, E v C (2019) – Drafting possession proceedings where executors succeeded as landlord.
Ground Rent Estates 5 Ltd v Pell Buy It Investments Ltd (2018) – Representing a long leaseholder pro bono as junior counsel to Cheryl Jones in the First-Tier Tribunal challenging service charges for a waking watch and post-Grenfell remedial works to cladding on a residential tower block;
S v K (2019) – Advising a leaseholder on rectification of a mistake in registration of a garage under two titles.
Court of Protection
Antonida takes on both property and welfare matters in the Court of Protection.
Some of the cases she has worked on have involved:
Re CG (2023) – Resisted application for revocation of Enduring Power of Attorney.
Re LTG (2022) – Advised on exercise of Lasting Powers of Attorney in relation to maintenance payments to P's spouse.
Re MI (2022) – Representing local authority for section 21A application.
Re CB (2021) – Advised P's son direct access and prepared court forms in an application for deputyship and residence.
Re MG (2021) – Provided advice on the role of P's preference for location of accommodation in a case involving incapacity following brain injury.
Re MDK (2019) – Acted on behalf of P's daughter in section 16 residence dispute between siblings.
Re N (2018) – Preparing local authority evidence in a section 21A application relating to the deprivation of liberty where the protected party's daughter objected to and caused the failure of several placements as well as making numerous complaints and online posts against care home staff and local authority staff from various local authority departments.
Advising social workers on appropriate procedures and drafting of applications for standard authorisation.
Drafting a position statement on behalf of a local authority in a residence dispute relating to aftercare under s117 MHA 1983.
Antonida is keen to grow this area of her practice and will accept Court of Protection work relating to both property and welfare.
View Full CV