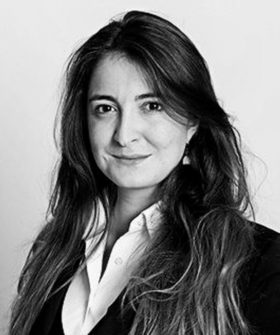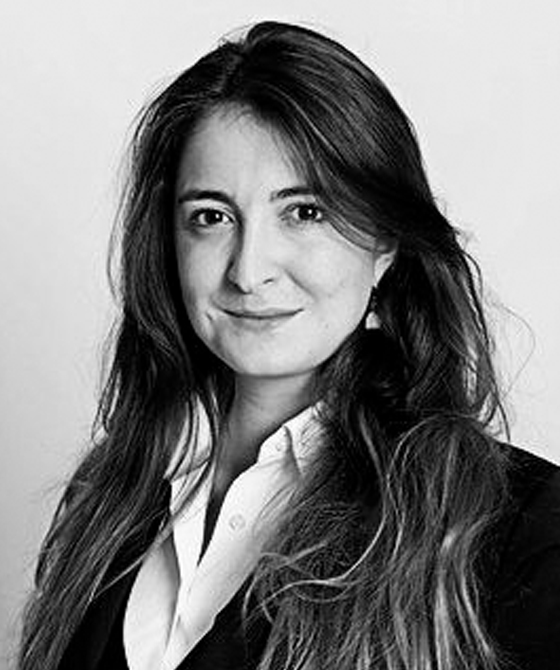 Alice de Coverley
Year of Call: 2014
Email Address: [email protected]
Telephone: 020 7583 8055

Clerk Details
Clerk Name: Gemma Faulkner
Clerk Telephone: 020 7583 8055
Clerk Email:

[email protected]
Commercial
Alice acts in a wide range of contractual matters. She has particular experience and interest in contractual matters arising in the education and social care sector. In particular, she specialises in breach of contract claims involving independent/ private schools, local authorities, and universities. She also acts in claims involving the supply of paid services for disabled people.
She regularly advises education providers, parents, and students on contracts regarding the sale of goods, supply of services, school fees, debt recovery action, enforcement action, agency relationships, misrepresentation, and duress.
She can also advise on the interplay between breach of contract claims and public law matters, such as the relevance of the Equality Act 2010 to independent school disputes. She regularly assists in the drafting of settlement agreements with appropriate confidentiality and indemnity clauses, if so required.
Recent examples of cases Alice has been involved in include:
Successfully representing parents in claim for breach of contract against their child's independent school
Successfully obtaining damages for a young person who was mistreated by his independent school and return of school fees for his parents
Successfully defending universities in applications to strike out claims for disability discrimination and/or breach of contract
Successfully defending a top university in a £1m breach of contract and negligence claim
Advising care providers on the recovery of unpaid fees from public authorities.
Alice de Coverley is a well-regarded junior barrister with expertise covering a wide range of education matters. She is regularly instructed to represent government bodies, schools, universities, families and students, and is experienced in the handling of exclusions and disability discrimination claims.

Strengths: "She is extremely well versed in the SEND Tribunal matters, and her expertise is clear in conference and when advising. Alice often goes above and beyond and has a very impressive approach when it comes to strategy, to ensure the best outcome for a client."
"Alice has excellent legal knowledge on complex residential SEND appeal work and has also been very impressive in her advocacy and pleadings. She is my go-to barrister and is very skilled at working with vulnerable clients."
"Alice is an excellent barrister who gets to the core of issues quickly and whose client care is phenomenal."

Chambers UK 2024/Education/London Bar

Strengths: "Alice is excellent at identifying the key issues and presenting the evidence in the most persuasive way."
"Alice is a highly astute and competent advocate with a razor-sharp legal mind."

Chambers UK 2023/Education/London Bar

Strengths: "A phenomenal, astute barrister who has a friendly demeanour and an in-depth knowledge of this specialist area of law." "An extremely capable legal mind."
Recent work: Acted for the claimant in Bell v The Office of Qualifications and Examinations Regulation, a judicial review challenging the algorithm used by Ofqual to generate A-level results during the COVID-19 pandemic in the absence of examinations.

Chambers UK 2022/Education/London Bar

Strengths: "Very knowledgeable and passionate. She really helps her clients to understand what the issues are and identifies the legal risks and next steps." "She is very approachable, very supportive to parents and very calm and collected in a stressful environment."
Recent work: Represented Ofsted in several strands of the Independent Inquiry into Child Sexual Abuse.

Chambers UK 2021/Education/London Bar

Alice de Coverley successfully represented the respondent in the London Borough of Croydon v K-A (SEN) Upper Tribunal appeal, a widely reported case that sided with parents when weighing the healthcare benefits of a school placement against the public cost to the council.

'Alice is an exceptional barrister who quickly establishes a relationship of trust and confidence with her clients. She can get to the root of complex issues with speed and ease.'

Legal 500 2024/Education/Leading Juniors/London Bar

Alice de Coverley acted for the claimant in Raquel Rosario Sanchez v Bristol University, a high-profile case concerning whether a university owed duty of care to a PhD student facing bullying from other students.

'Alice is pragmatic, straightforward and constructive. She is as good as it gets in the field of education law. '

Legal 500 2023/Education/Leading Juniors/London Bar

''She is empathetic with clients, strong in her advocacy and formidable in terms of her drafting style. ''

Legal 500 2022/Education/Rising Star/London Bar

''Very knowledgeable in her field, has excellent communication skills and is an all round great advocate. ''

Legal 500 2021/Education/Rising Star/London Bar

"Alice is extraordinarily understated and approachable for someone quite so terrifyingly clever. She combines a forensic and encyclopaedic legal mind with a keen eye for strategy and an absolute commitment to her clients, and she has an understated confidence that just allows you to relax. It was clear from the start that we were in Rolls Royce hands - whatever happened, in instructing Alice we'd given our child his absolute best chance. That confidence proved very well placed, as she managed to secure absolutely everything we sought. She achieved a complex EOTAS package for him, which are rarely granted. It's the only area with SEN Tribunals where the parent is unlikely to succeed – yet Alice did, with bells on. She didn't just secure our child a Personal Budget, she achieved a mid 5-figures one, including elements even the SEN Code says should be restricted to exceptional circumstances. We have two disabled children, both of whom are represented by Alice. We wouldn't consider instructing anyone else."

"Thank you so much for fighting our corner so hard. [My child] is over the moon. You gave me hope where before I honestly had none."

"I spoke with my client last night and wanted to relay to you how pleased she was with yesterday. She could not praise you enough and said that you went above and beyond what she expected."

"I thought I would pass on Mr C's comments as to how much he appreciated your time on Friday and he said what a fantastic Barrister that you are. I thought you should know how much he thought of you."

Expand recommendations
View Full CV