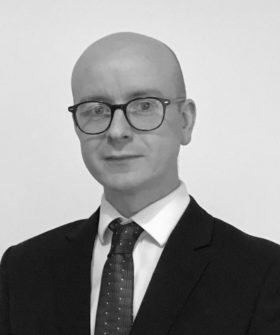 Alex Leonhardt
Year of Call: 2018
Email Address: [email protected]
Telephone: 020 7853 8055

Clerks Details
Clerk Name: Russell Porter
Clerk Telephone: 01865 793736
Clerk Email:

[email protected]
Clerk Name: Tom Cox
Clerk Telephone: 0117 928 1520
Clerk Email:

[email protected]
Clerk Name: Gemma Faulkner
Clerk Telephone: 020 7583 8055
Clerk Email:

[email protected]
Commercial
Alex accepts instructions representing individuals and businesses in disputes on all contractual matters. His aim is to always provide clear and practical advice that enables his clients to make confident decisions in litigation.
He has represented clients in a wide range of goods and services and debt claims, at trial and at interlocutory and case management hearings.
His recent instructions include acting for employers and employees/directors in civil claims arising from restrictive covenants, non-compete clauses and non-poaching clauses, and he is keen to develop his practice in these areas.
Owing to his education and discrimination practices he is particularly well placed to act in claims relating to education contracts, and has experience in multi-faceted claims in that arena brought on the basis of breach of contract, discrimination and negligence.
(Non-)Enforceability of Restraint of Trade Covenants between Unequal Commercial Entities – the Court of Appeal in Dwyer v Fredbar, and Credico v Lambert

16th Aug 2022

View Article
View Full CV