Authors discuss new legal book on school exclusions
26th November 2020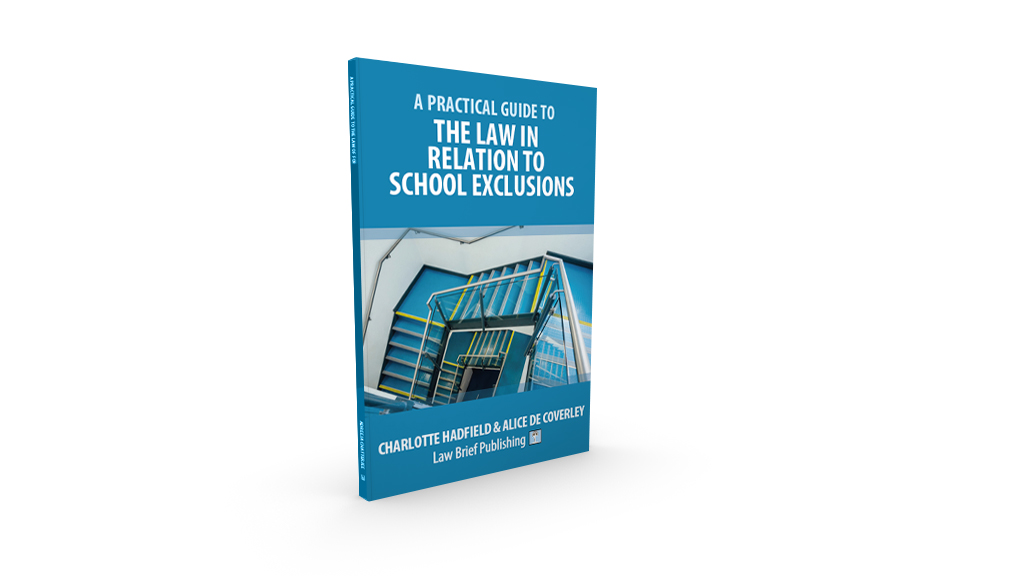 3PB education barristers Charlotte HadfieldCharlotte HadfieldCall: 1999 and Alice de CoverleyAlice de CoverleyCall: 2014 marked the launch of their new legal text on 'The Law in Relation to School Exclusions' with a Q&A session led by fellow barrister Lachlan Wilson yesterday (25 November).
Exclusion from school is a sanction of last resort that can hugely and adversely impact a pupil's life outcomes for many years. Moreover the law relating to school exclusions is a complex tangle of public and regulatory law, anti-discrimination and human rights, statutory guidance, and in relation to independent schools, also principles of commercial contract and tort.
Schools and parents alike find it very difficult to know where to start, whether challenging a decision to exclude or defending one.  This book offers a practical guide to the law, and serves as an excellent and useful source of reference from two leading education specialists for pupils and their parents, head teachers, governing boards of schools, local authorities and practitioners in this surprisingly complex and multidisciplinary area.
Published by Law Brief Publishing, "A Practical Guide to the Law in Relation to School Exclusions" is priced at £ 24.99. To get your own discount-price copy (£22.49) visit the Law Brief Publishing website and use the code Q4JPT which will give a 10% discount (along with free delivery).
You can watch the launch again here: